Podcast: Play in new window | Download | Embed
Subscribe: Apple Podcasts | Android | RSS | More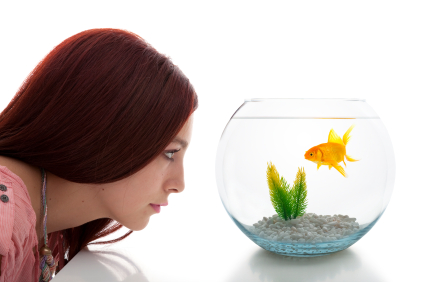 As investigators and "public servants" you  are  living in a glass fish bowl; everyone is watching us. This may not be a popular statement but its true, its not just your job performance but your personal life as well.
It's often said that no other profession demands a higher ethical standards than that of law enforcement. Regardless of whether or not there are other careers that require a similar dedication to doing the right thing, it is undeniable that there is a tremendous degree of expectations placed upon police officers and  criminal investigators,  and rightly so.
Everything you, and even your family, does will be scrutinized more strongly by the public.  Your personal life will be gauged by a public standard scale. You have to be cautious about how you live, your publicly professed views on hot political topics, how you dress, act, pay your debts, and drink.  Your social media will be scanned and watched for comments and photos that are "unbecoming" a public servant.
Your personal life is a direct reflection of the agency you work for, and your personal actions will be seen as how you conduct your professional life too.  If your integrity is called into question within your personal life, every case you are involved in may suffer.  This is true of the rookie patrol officer, the crime scene tech, detective, lab tech. coroner, and investigator . Further, it applies to everyone in the chain of command, regardless of which link they are currently supporting.
Now more than any other time in history, law enforcement and supporting roles are under attack. Much of the attack is unwarranted and media induced. But the attack is still very real. The fastest way to ruin an officer or a department is to bring their integrity into question.  You have to know that everyone has a video camera in their pocket and will gladly record everything you say and do. When you're at a bar having fun and joking with friends while throwing back a few brews, the best 10 seconds of that night will be on every social media page and possibly CNN within an hour.  Don't laugh, don't roll your eyes. I'm telling you the truth.
Departments are acting quickly to remove any heat they are getting from the public and if you are causing any of that heat, you just may be on your way out.  You don't have to live in a shell and you certainly do not have to hide in your house.  But when you are out in public, always and I mean always, act like you are being recorded – because you just may be.
Last note, if you do mess up, own it. Admit what you did, apologize, and  do what you can to minimize the department's embarrassment and take steps to never let it happen again.
---
Site Tags
coroner,police training, darren dake,sheriff,deputy,coroner association,murder scenes,auto fatalities,csi,first responders,autoerotic fatalities,become a coroner,forensic science crime scene investigation,forensic science crime,scene investigator,forensic training,forensics training,how to be a crime scene investigator,how to become a death investigator,how to become a medical examiner,how to become a medical examiner investigator,medical examiner investigator training,medical investigator training,medicolegal death,medicolegal death investigator training,murder scenes,pictures of murder scenes,murder,real murder crime scenes,traffic deaths,traffic fatalities,what does it take to be a coroner,what does it take to be a criminal investigator,firefighter,fire training,firefighter training,autoerotic fatalities,become a coroner,coroner information,crime scene clean up training,crime scene cleaning training,crime scene cleanup training,crime scene investigation,crime scene investigation classes,crime scene investigator courses,crime scene investigator school,crime scene jobs,crime scene photography,crime scene photography training,crime scene technician,crime scene technician training,crime scene training,criminal investigation,criminal investigator,criminal justice,criminal justice forensic science,criminal justice forensics,criminal scene investigation,death crime scenes,death investigation training,death investigator training,death investigators,forensic death investigator,forensic investigator,forensic photography