Podcast: Play in new window | Download | Embed
Subscribe: Apple Podcasts | Android | RSS | More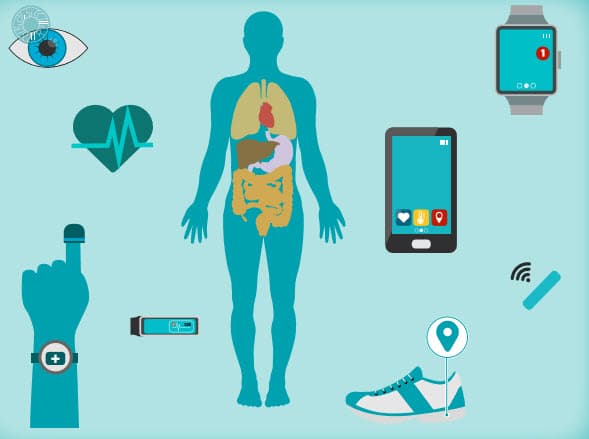 Technology has advanced the ease and quality of life immeasurably. Smartphones are handheld computers that can surf the internet; deliver emails, texts, and phone calls; take videos and pictures; make dinner reservations and track your every movement through various apps. Our cars can almost drive themselves with lane change warnings; infrared cameras; heads-up displays, cruise control with radar; event data recorders that record speed, braking, and seatbelt use; and GPS tracking in case the car is stolen. Home security cameras, Amazon Echo, smart TV, smart appliances and the like can all be controlled remotely through the internet. A variety of devices that are small and comfortable enough to wear, such as Fitbit, iWatches and the like can track our movements, heart rates, calories burned, number of steps and location.
As helpful as these devices are to their users, law enforcement to has come to discover that these devices can provide valuable, irrefutable evidence in criminal investigations.
In this episode
In today's episode, I talk about several current cases where information from technology such as Amazon Echo, the Fitbit, and even a pacemaker is being used in criminal and death investigations.
We are used to technology such as DVR cameras, alarm systems, and public CCTV.  But today technology is getting smarter and smaller than even in recent years.
Runners and GPS
Runners and fitness folks know that wearable technology such as IPhone health app, Apple Watch, the Garmin wrist computer and other such items will track your activity, heart rate, even your location and routes.  These devices can be used to prove or disprove a set of assumed facts.
Cars and transportation
Cars today use GPS on their mapping device either built in or as part of an additional equipment. Plus, many cars and trucks now have 'black boxes' that record the driving and operation activity of the vehicle.  This information has record the last few minutes of the cars operation such as speed, skid, and other information.
Question
How have you used technology such as this in your investigations.  Have you ever been able to prove certain unknown facts by using any new unconventional technology?  If so, and you can share, leave a comment in the comment thread below.
Coroners, Medical Examiner Investigators, Police, and Forensic students. This hybrid course looks at death investigation from a combined perspective of law enforcement and medicolegal death investigations.
MLDI online Academy is a Nationally Accredited online training designed to teach all aspects of death investigation and scene management. Unlike any other coroner training today,  this course offers a blended learning style combining online self-paced video training, along with opportunities for live interaction with instructors several times throughout the program, and a unique private Facebook group open only to students of Coroner School™ where everyone can interact and ask questions.
MLDI online Academy is a six-week guided course with certified instructors. However, at the end of the six weeks, you still have access to all videos, downloadable material, and the private Facebook group. You can return to the online school anytime to finish up the courses or as a refresher in certain topic areas.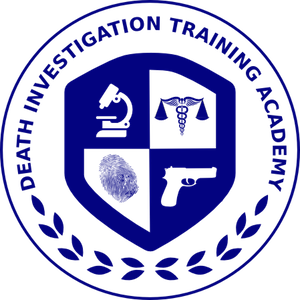 The Death Investigation Training Academy was founded to play an integral role in the death investigation community.  The need for quality accredited training is in short supply and high demand. Using a combination of classroom training, live on site scenario exercises,  and web-based training, the Death Investigation Training Academy is filling the need of 21st-century investigators.