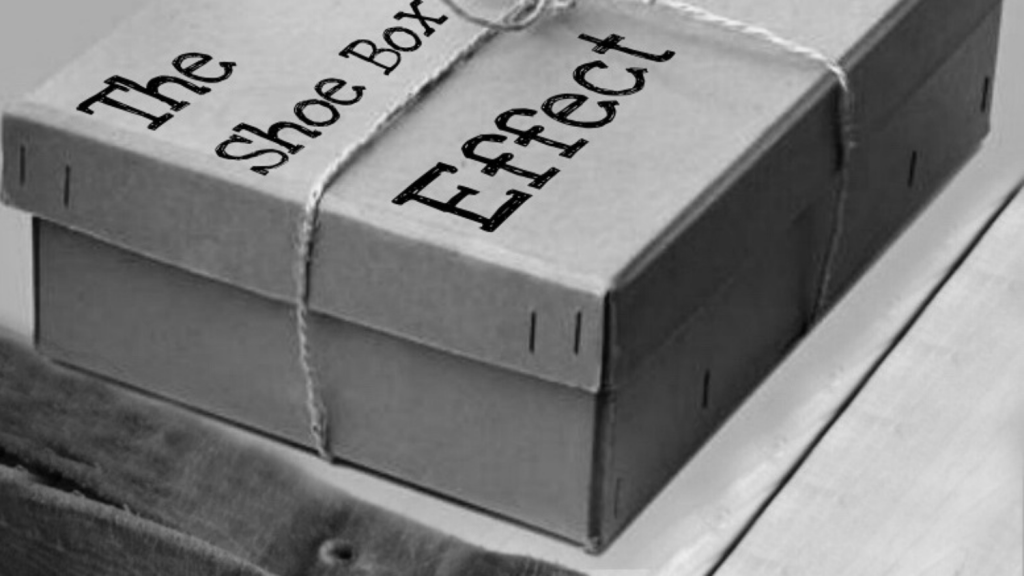 Many of us have one–a place where we store mementos that remind us of an earlier period in our lives–either happy or sad. Those ties to our past are commonly found in a similar place, hidden in a shoebox buried at the back of a closet shelf. It's called The Shoebox Effect–where you "forget", intentionally or unintentionally, about the contents of the box and what they represent.
Marcie Keithley's shoebox contained a secret, one she kept for decades, one released when her shoebox was unexpectedly revealed in a moment of grief. A flood of memories and emotions were unleashed when the lid was knocked off. No longer able to deny what she had sequestered away in her closet and in her spirit, the revelation created challenges for Marcie, but it also did something positively unexpected. Releasing the truth began a cascade that resulted in a freedom Marcie did not know was possible.
The dramatic story of this long-kept secret, which has been reported globally on major networks and in newspapers across America, will intrigue and enthrall you. But Marcie Keithley doesn't just make her story all about her. Now known as The Shoebox Sherpa, she helps people unpack their own shoeboxes, and teaches us how to face our truths, heal our pasts, and find the freedom we deeply desire. Be prepared to consider Marcie's question to all of us, "What's in your shoebox?"
You can contact Marcie at her web site: https://marciejkeithley.com/
Pick up your copy here.
About Marcie
Marcie J. Keithley is a national speaker, author, coach, and, Co-Founder of Indiana Adoptee Network, she is also a member of the National Association of Memoir Writers and The Non-Fiction Writers Association.
Keithley retired from the world of high finance after 32 years to write her story after discovering a 30-year-old shoebox in her closet. In The ShoeBox Effect, Marcie offers a transparent look at a life filled with family secrets and shame, released by the power of truth and forgiveness. Her story has been covered globally, including a guest appearance on The Daily Mail TV in New York and Great Day Live in Louisville.