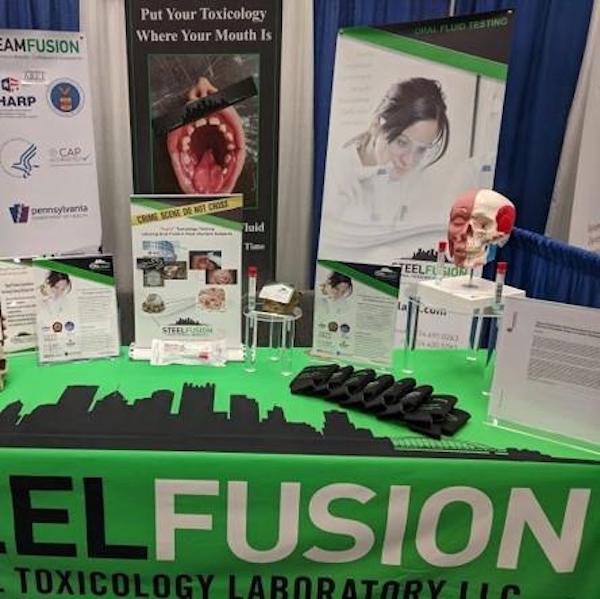 SteelFusion offer rapid forensic and clinical toxicology testing utilizing Oral Fluid and Urine for the detection and quantification of illicit and prescription drugs.
SteelFusion are the post-mortem Oral Fluid experts! Are you unsure about the interpretation of your toxicology results? Do you need an expert testimony witness to consult with? Do you know if your laboratory is using the most up-to-date procedures and has the proper accreditations? Whether you are a coroner, deputy coroner, medical examiner, investigator or work for the judicial system, they can assist you with choosing the right sample and the right test to meet your specific needs.
Codeine is one of the fastest opiates to leave your system. A blood drug test can detect it within 24 hours while urine tests work for 24-48 hours. Saliva testing for codeine is effective 1-4 days after.
Testing blood, saliva, or urine can detect most drugs for 1 to 4 days after use. Oral fluid testing, in its similarity to blood, excels in the ability to detect drug use within the first moments of consumption. Urine testing must wait until the drugs have passed through the body.


---
A digital magazine focused on the death investigation community. Dedicated to improving skills and enriching lives of investigators.
"To the living we owe respect, but to the dead, we owe only the truth." Voltaire
Coroners, Medical Examiner Investigators, Police, and Forensic students. This hybrid course looks at death investigation from a combined perspective of law enforcement and medicolegal death investigations.
MLDI online Academy is a Nationally Accredited online training designed to teach all aspects of death investigation and scene management. Unlike any other coroner training today, this course offers a blended learning style combining online self-paced video training, along with opportunities for live interaction with instructors several times throughout the program, and a unique private Facebook group open only to students of Coroner School™ where everyone can interact and ask questions.
MLDI online Academy is a six-week guided course with certified instructors. However, at the end of the six weeks, you still have access to all videos, downloadable material. You can return to the online school anytime to finish up the courses or as a refresher in certain topic areas.
---