Mindset Shift for the Next Generation of Law Enforcement Leaders
---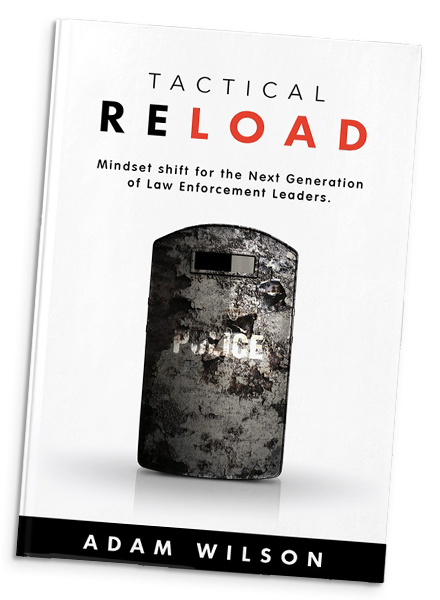 Tactical Reload offers a road map for police and MDI professionals eager to succeed as America transitions from unrest to a new age of social enlightenment.
Through honest personal stories and interviews with top police chiefs and thought leaders, Wilson thoroughly explores the present crisis of law enforcement and foreshadow a safer future.
Embrace "Embarrassment School" as an important rite of passage
Respect people who commit crimes as a humane strategy for building trust
Reject Millennial entitlement and impatience or jeopardize rank promotions
Win department and community accolades by behaving well in or out of uniform
Discover why authentic cops don't need to prove they are tough, but they had better heed mental fitness advice from a retired Navy Seal
Learn how mandatory psychological tests for cops could remove the shame of vulnerability and decrease suicides
Build character and improve advancement by blending new academic credentials with street smarts
---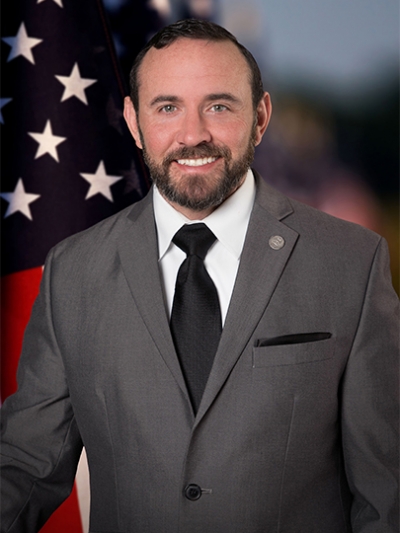 Show Guest:
Adam Wilson is a highly decorated 14-year law enforcement veteran. He was recognized in 2018 by the National Association of Police Organizations that sponsors the annual TOP COP awards for his handling of a human trafficking investigation in North Carolina.
Sgt. Wilson has served as a SWAT senior operator and is trained to carry out specialized, military-style tactics in confrontations with violent criminals. He also collaborated with federal authorities in cases involving public corruption, sexual exploitation of minors and corrupt organizations. Concurrently, he served in a street crime unit that safeguarded against illegal guns, Gangs, and drugs.
Adam has received five commendations for outstanding service and is a two-time winner of an Exceptional Service award. He earned his master's in Criminal Justice, is an E.A. Morris Fellow for Emerging Leaders in North Carolina and was appointed to the state Human Relations Commission by former Governor Pat McCrory.
---
.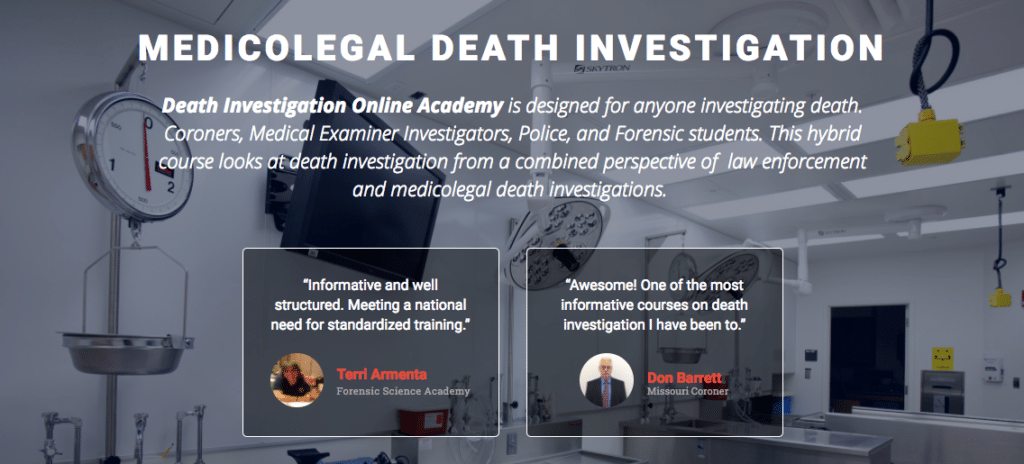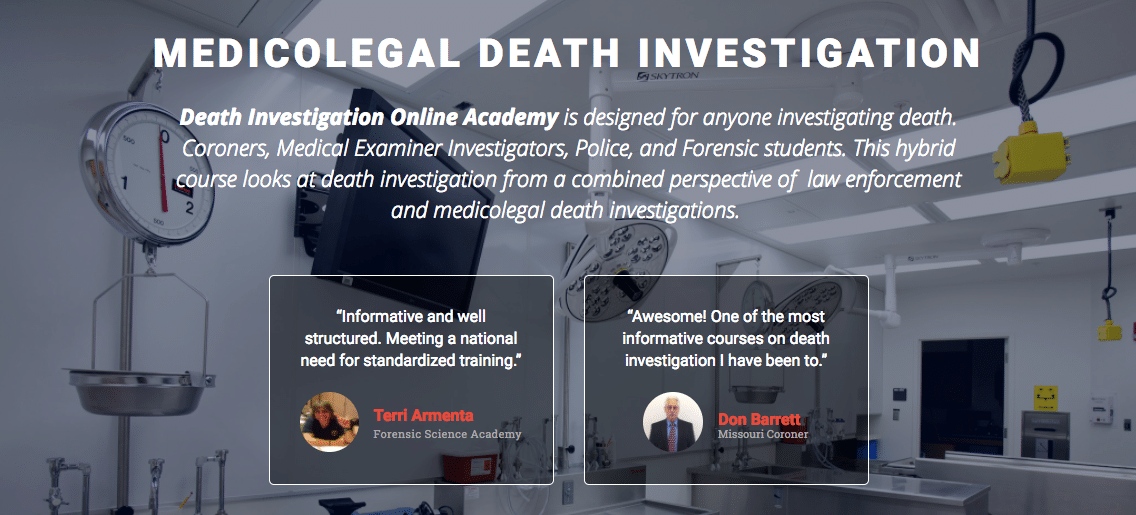 Coroners, Medical Examiner Investigators, Police, and Forensic students. This hybrid course looks at death investigation from a combined perspective of law enforcement and medicolegal death investigations.
MLDI online Academy is a Nationally Accredited online training designed to teach all aspects of death investigation and scene management. Unlike any other coroner training today, this course offers a blended learning style combining online self-paced video training, along with opportunities for live interaction with instructors several times throughout the program, and a unique private Facebook group open only to students of Coroner School™ where everyone can interact and ask questions.
MLDI online Academy is a six-week guided course with certified instructors. However, at the end of the six weeks, you still have access to all videos, downloadable material, and the private Facebook group. You can return to the online school anytime to finish up the courses or as a refresher in certain topic areas.
---
Medicolegal Death Investigation Scene Kit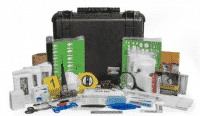 This exclusive first of its kind Medicolegal Death Investigation (MLDI) kit contains all the items you need to document and collect evidence from the most important piece of evidence at any death scene – The Body. Designed for Coroners, Medical Examiner Investigators, and anyone responsible to investigate and process a death.
This kit is equipped to collect fragile evidence such as DNA and fibers, take post-mortem temperatures, document the scene through photography and sketching, as well as properly collect transport, and store material evidence.
This MLDI Kit can be used in large agencies for multiple MDI's or one single kit for smaller agencies. Packaged in a sturdy Pelican carry case with custom dividers and a pocketed pouch system. Built strong to withstand the demands from scene to scene.
Click HERE for more information


---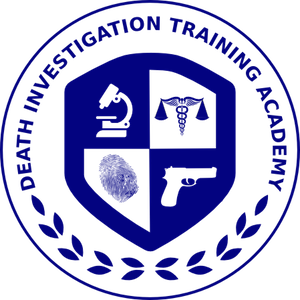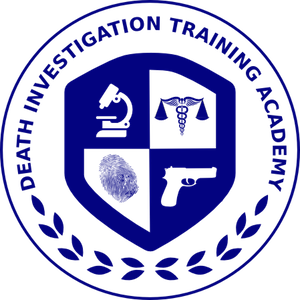 The Death Investigation Training Academy was founded to play an integral role in the death investigation community. The need for quality accredited training is in short supply and high demand. Using a combination of classroom training, live on site scenario exercises, and web-based training, the Death Investigation Training Academy is filling the need of 21st-century investigators.