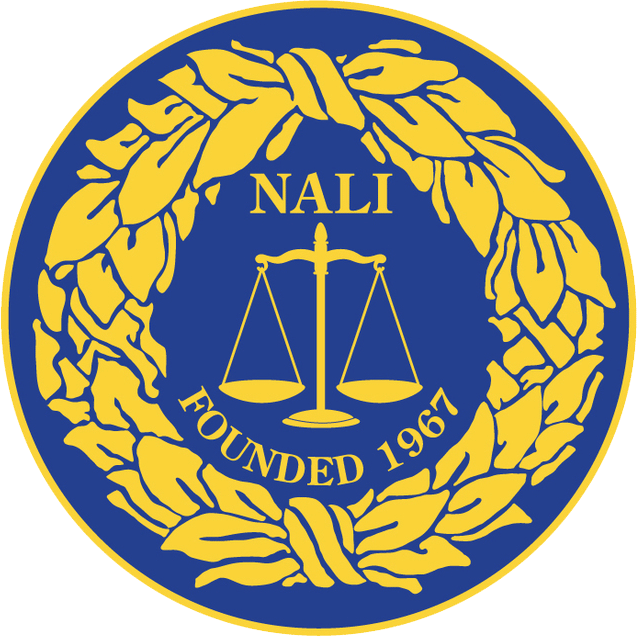 Medicolegal / Death Investigation can provide a contextual view of the empirical evidence in both death and non-death cases. We have found that the use of a full medicolegal / death investigation is underutilized – from the investigator to the forensic pathologist.
Associates in Forensic Investigations specialize in the expert medicolegal consultation and legal investigation of cases involving persons with traumatic injuries or death, as well as cases involving serious criminal charges. Whether you facing serious criminal charges, have been victimized by a traumatic event, are a family member of a victim or decedent, or a law firm representing a victim or family – their agency has the experience and subject matter expertise to assist with civil, criminal and probate cases involving personal injury, negligence, and death. As an expert component, full investigative services, or both.
Their team and affiliated experts include Forensic Investigators, a Forensic Pathologist, and a Forensic Toxicologist, with experts in related fields available as needed. Everything from a document, report and photograph reviews to scene investigation, and autopsy reviews and both second and private autopsies. We are your unique private sector medicolegal investigation agency.
---
Dean A. Beers, CLI, CCDI
beersda@DeathCaseReview.com
Dean is one of less than 80 Board Certified Legal Investigators (CLI) internationally and the only in northern Colorado. With his wife, Karen, he is also a Certified Criminal Defense Investigator (CCDI); they are one of three husband & wife CCDIs. Dean and Karen are also certified Medicolegal Death Investigators.
He has an extensive background in medicolegal-forensic and factual Investigations with law enforcement education, experience, and relationships. He has testified as an Expert in Forensic Investigations of Pattern Injury Analysis and Private Investigations and is currently consulting nationwide as an expert in criminal defense homicide and civil equivocal death investigations for law firms, investigative colleagues, and families.
As a death investigator Dean was involved in the investigations of all manners of deaths and incidents, training under six Forensic Pathologists. From 2003-2008 he investigated over 150 scenes, assisted with approximately 400 autopsies and investigated nearly 600 additional non-autopsied cases. This does not include over 1,100 additional cases not taken for jurisdiction, in training or as the backup investigator (frequently in homicides and child deaths).
Over 6,500 hours of experience specific to death investigation and related injuries, negligence and causation – from investigation to forensic autopsy assistance. Education and Training from 2000-2008 include over 600 hours in the Law Enforcement Academy and 1200 hours of general and forensic investigative specific training in multiple disciplines.
Dean has written and presented extensively on multiple investigative topics, and has authored two books – 'Practical Methods for Legal Investigations' and 'Professional Investigations: Individual Locates, Backgrounds and Assets & Liabilities'. With Karen, he co-developed 'Death Investigation for Private Investigators', an online continuing education course at www.MedicolegalDeathInvestigations.com.
Karen S. Beers, BSW, CCDI
beersks@DeathCaseReview.com
Karen earned her Bachelor's in Social Work from Colorado State University (Magna Cum Laude). With her husband, Dean, she is also a Certified Criminal Defense Investigator (CCDI); they are one of three husband & wife CCDIs. Karen and Dean are also certified Medicolegal Death Investigators.
Her background, education and experience with victim advocacy and counseling are valuable assets in working with families and victims of traumatic events.
---

Free 12 week email course.  Receive a new training and video to your inbox every week for 12 weeks.  This is real training and will give in detailed actionable steps to becoming a better investigator
Sign up today at:
---
 
Coroners, Medical Examiner Investigators, Police, and Forensic students. This hybrid course looks at death investigation from a combined perspective of law enforcement and medicolegal death investigations.
MLDI online Academy is a Nationally Accredited online training designed to teach all aspects of death investigation and scene management. Unlike any other coroner training today,  this course offers a blended learning style combining online self-paced video training, along with opportunities for live interaction with instructors several times throughout the program, and a unique private Facebook group open only to students of Coroner School? where everyone can interact and ask questions.
MLDI online Academy is a six-week guided course with certified instructors. However, at the end of the six weeks, you still have access to all videos, downloadable material, and the private Facebook group. You can return to the online school anytime to finish up the courses or as a refresher in certain topic areas.


---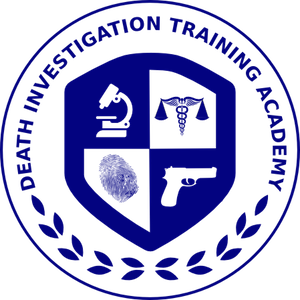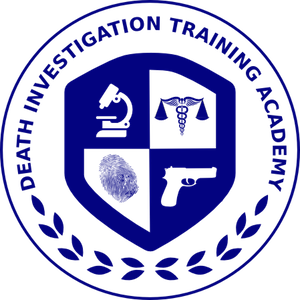 The Death Investigation Training Academy was founded to play an integral role in the death investigation community. The need for quality accredited training is in short supply and high demand. Using a combination of classroom training, live on site scenario exercises, and web-based training, the Death Investigation Training Academy is filling the need of 21st-century investigators.
---
coroner,police training, darren dake,sheriff,deputy,coroner association,murder scenes,auto fatalities,csi,first responders,autoerotic fatalities,become a coroner,forensic science crime scene investigation,forensic science crime,scene investigator,forensic training,forensics training,how to be a crime scene investigator,how to become a death investigator,how to become a medical examiner,how to become a medical examiner investigator,medical examiner investigator training,medical investigator training,medicolegal death,medicolegal death investigator training,murder scenes,pictures of murder scenes,murder,real murder crime scenes,traffic deaths,traffic fatalities,what does it take to be a coroner,what does it take to be a criminal investigator,firefighter,fire training,firefighter training,autoerotic fatalities,become a coroner,coroner information,crime scene clean up training,crime scene cleaning training,crime scene cleanup training,crime scene investigation,crime scene investigation classes,crime scene investigator courses,crime scene investigator school,crime scene jobs,crime scene photography,crime scene photography training,crime scene technician,crime scene technician training,crime scene training,criminal investigation,criminal investigator,criminal justice,criminal justice forensic science,criminal justice forensics,criminal scene investigation,death crime scenes,death investigation training,death investigator training,death investigators,forensic death investigator,forensic investigator,forensic photography, crime scene clean up,crime scene bio-hazard, using plants in criminal investigation,forensic botany,dr.jane bock,death investigator magazine,dr judy melinek,badge of life,american college of forensic examiners,acfei,american board of medicolegal death investigators,abmdi,matthew lunn,underwater crime scene,mike berry,online learning,lopa