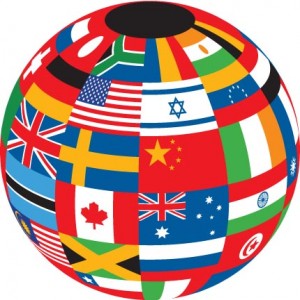 Culture includes the beliefs, customs, and arts of a particular society, group, or place. How people respond to issues of death or dying is directly related to their cultural backgrounds. Anyone who works with families should be sensitive to their culture, ethnic, religious, and language diversity.
10 Practical Guidelines
» Allow families to grieve the loss of their loved one in their customary ways.
» Recognize that grief and loss may be expressed differently across cultures.
» Use an interpreter when necessary to avoid miscommunication.
» Identify important ethnic or faith leaders in the community and ask them about what support is available for families.
» Avoid personal contact such as hugging or touching unless invited.
» Carefully consider the words you use when speaking with family members about their loss.
» Respond to family requests in a respectful and sensitive manner.
» Avoid answering questions such as "why?"
» Be conscious of the volume of your voice.
» If you are entering a home, be conscious of your shoes.
Full Downloadable Guideline

culture_guide_unexpected_death (2)
---

Designed just for you. Get full access to ongoing video training modules, monthly roundtable discussions, and articles not open to the public. Training and courses designed by and for the death investigation community.
---

 New Book – Get your copy now !   Click the Book to Learn more…….