Podcast: Play in new window | Download | Embed
Subscribe: Apple Podcasts | Android | RSS | More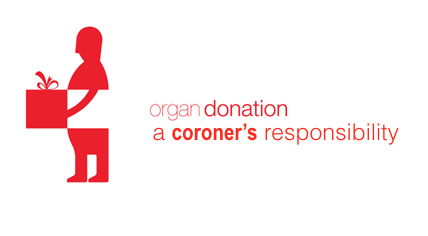 Medical examiners and coroners (MEs/Cs) play an integral role in organ and tissue donation. Because the majority of donation cases fall under their jurisdiction, MEs/Cs are responsible for investigating unexpected and violent deaths; for providing accurate, defensible determinations of the cause and manner of death for each case; and for releasing the organs and tissues for donation as requested.
In many cases, MEs/Cs are accountable for the recognition and collection of critical medical evidence and for the reconstruction of how the injury occurred. Some situations that require investigation include: (1) sudden death of an individual who was in apparent good health, (2) deaths by violence, (3) homicides or suicides, (4) accidental or industrial deaths, and (5) death of patients hospitalized less than 24 hours.
Good working relationships between organ and tissue recovery agencies and their local MEs/Cs can positively influence the donation process across the country and can decrease the organ shortage that affects thousands of people each day.
TO FACILITATE ORGAN AND TISSUE RECOVERY:
A working group representing the medical examiner/coroner and donation/ transplantation communities was convened  at the request of the National Association of Medical Examiners (NAME) and the Association of Organ Procurement Organizations (AOPO) to examine the role of medical examiner/coroners in the organ and tissue donation process. The following policy statement is the culmination of the work of this group.
IT WAS RECOGNIZED:
1) Medical examiner/coroner cases constitute the single greatest source for healthy organ and tissue donation.
2) There is generally good cooperation with and support for the transplant community from the medical examiners/coroners across the United States. There is apparent variability in the level of cooperation and support of medical examiner/coroners from jurisdiction to jurisdiction and there remains significant opportunity to continue to improve the number of organs and tissues for transplantation.
3) On occasion, there are individual cases where permission for transplant agencies to pursue potential organ or tissue donation may be denied by medical examiner/ coroners because of their legal and medical mandate to determine cause and manner of death and investigate related circumstances.
IMPROVEMENT:
Key issues were identified to overcome existing barriers toward the improvement of the potential donation of organs and tissues from medical examiner/coroner cases in the United States. Each representative was asked to solicit from their organizations an endorsement of the provisions below in an effort to reach an initial consensus enabling further examination of these issues and promote improvement in the provision of needed organs and tissues.
1) It will be very beneficial to develop and promote national guidelines acceptable to the representative national organizations. These basic guidelines will facilitate the establishment of specific protocols on a local level.
2) Local cooperation and support is strongly encouraged. Establishment of local protocol consistent with the above national guidelines should be developed through the cooperative effort of the medical examiner/coroner office, procurement agencies, state and district attorney offices and local law enforcement. Compelling legislation is strongly discouraged.
3) Using the established guidelines, there should be no compromise to the quality practice of forensic medicine.
4) To the extent that state or municipal funds are not available to medical examiner/ coroner offices to support organ and tissue donation activities, it is appropriate for reimbursement to be made. This reimbursement should be in the form that would not compromise, or even give the appearance of compromising, the objectivity and independence of the medical examiner and coroner office, the transplant agencies or their staff or agents.
5) Local and national educational and liaison activities should be established for the continued success and improvement of the provision of needed organs and tissues from medical examiner/coroner offices
---
Episode Guest: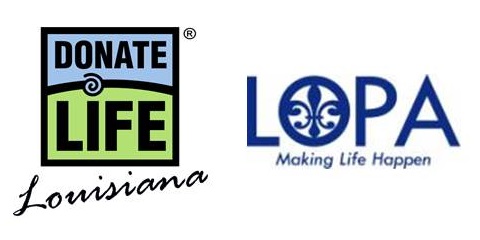 ---


coroner,police training, darren dake,sheriff,deputy,coroner association,murder scenes,auto fatalities,csi,first responders,autoerotic fatalities,become a coroner,forensic science crime scene investigation,forensic science crime,scene investigator,forensic training,forensics training,how to be a crime scene investigator,how to become a death investigator,how to become a medical examiner,how to become a medical examiner investigator,medical examiner investigator training,medical investigator training,medicolegal death,medicolegal death investigator training,murder scenes,pictures of murder scenes,murder,real murder crime scenes,traffic deaths,traffic fatalities,what does it take to be a coroner,what does it take to be a criminal investigator,firefighter,fire training,firefighter training,autoerotic fatalities,become a coroner,coroner information,crime scene clean up training,crime scene cleaning training,crime scene cleanup training,crime scene investigation,crime scene investigation classes,crime scene investigator courses,crime scene investigator school,crime scene jobs,crime scene photography,crime scene photography training,crime scene technician,crime scene technician training,crime scene training,criminal investigation,criminal investigator,criminal justice,criminal justice forensic science,criminal justice forensics,criminal scene investigation,death crime scenes,death investigation training,death investigator training,death investigators,forensic death investigator,forensic investigator,forensic photography, crime scene clean up,crime scene bio-hazard, using plants in criminal investigation,forensic botany,dr.jane bock,death investigator magazine,dr judy melinek,badge of life,american college of forensic examiners,acfei,american board of medicolegal death investigators,abmdi,matthew lunn,underwater crime scene,mike berry,online learning,lopa