Podcast: Play in new window | Download | Embed
Subscribe: Apple Podcasts | Android | RSS | More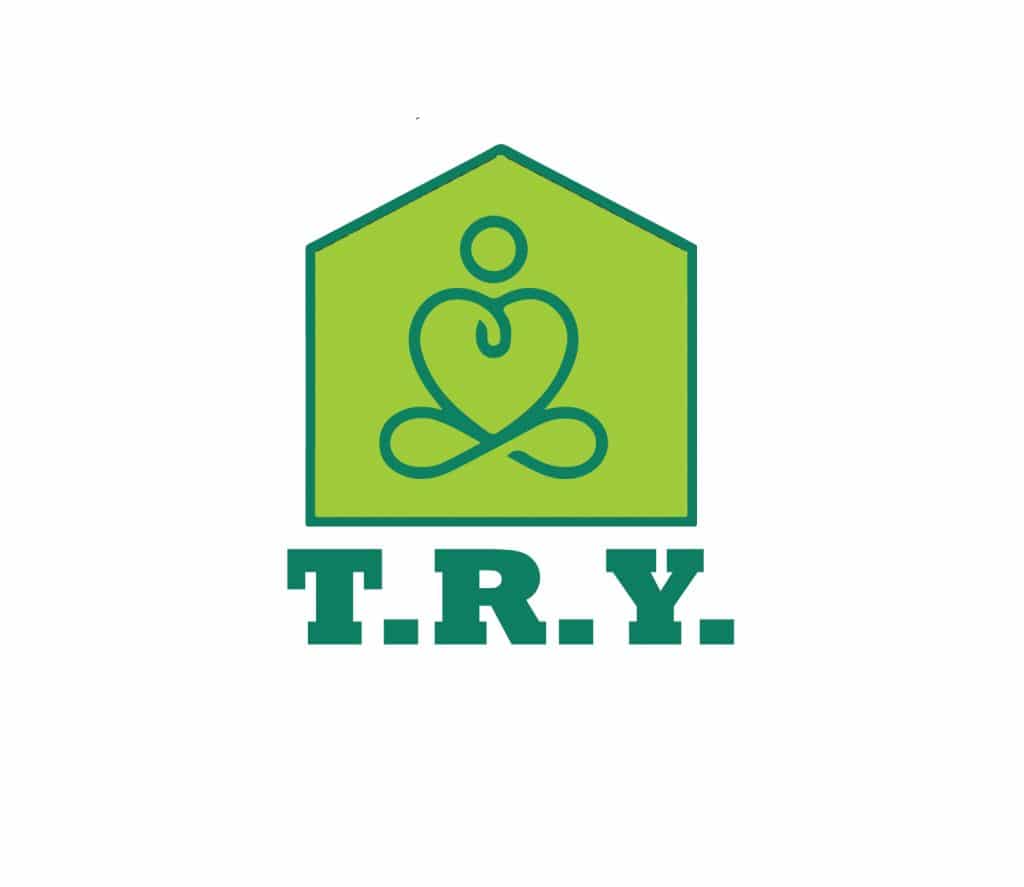 When Joyce Bosen was diagnosed with post-traumatic stress disorder in 2012 after losing her son, a doctor prescribed medication. When it didn't help, she turned to yoga.
Now she's helping the first responders who saved lives the night of the Oct. 1 shooting and Clark County coroner's office employees who dealt with its horrific aftermath find their way to recovery through the ancient physical and spiritual practices.
Bosen leads the national T.R.Y. Trauma Recovery Yoga program. She's been teaching the techniques she pioneered since 2013.
"It was created to help people to self-regulate after trauma, to help them feel safe," Bosen said. "It doesn't push people past their comfort zone."
That means no hands-on teacher guidance, no "om"s or chanting and no music. Nothing that could trigger a trauma response. Instead, participants perform yoga poses and practice breathing and grounding techniques.
Between 200 and 300 first responders have taken advantage of the classes since they began for coroner's office employees five weeks ago and all Clark County first responders about two weeks ago.
"When you get 58 victims and one suspect all coming at once, you can imagine there's not a lot of sleep going on and just exhaustion," Clark County Coroner John Fudenberg said of his employees. "You put that stress in combination with the exhaustion, and it's just a very difficult process on them."
Fudenberg said he attends the yoga classes almost daily. He also tried meditation — though he was skeptical of its potential benefits.
He said the sessions have helped him. The first week after the shooting, he said, he only slept for an hour or two nightly. Now he's back to a normal sleep cycle.
'Breathing and relaxing'
"It's not denominational. It's not affiliated with any specific religion. It's basically just breathing and relaxing," Fudenberg said.
The health benefits of yoga are gaining wider acceptance. Research released by Georgetown Law's Center on Poverty and Inequality in April showed yoga and mindfulness could improve physical and psychological health outcomes for girls. The study also found yoga helped improve the coping skills and emotional responses of children and led to healthier parenting and relationships.
"We incorporate positive affirmations, breathing techniques and self-regulation throughout the practice," Bosen said. It could even help first responders understand the self-help tools available to prevent a trauma response during a tragedy, she said.
Because of the popularity of the sessions, Fudenberg said he'd like to make the yoga and meditation classes permanent, though perhaps less frequent. Maybe the offer will be extended to family members, he said.
For Bosen, leading classes in the techniques that helped her heal is a different kind of reward.
"It's as if I took the medicine and I want to share it."
November 27, 2017 – 11:18 am
---
Todays Episode Guest:
Joyce Bosen
Certified yoga instructor specializing on Trauma Sensitive yoga. Based in Las Vegas, training, and teaching caregivers in science-based techniques of movement, breath, affirmation, and meditation that aid in the recovery of trauma. Diagnosed with PTSD after the tragic sudden loss of her son, Joyce researched and created a proven method that first helped her and then others to recognize and regulate the effects the trauma has on the body, mind, and emotions.
---
.

Free 12 week email course.  Receive a new training and video to your inbox every week for 12 weeks.  This is real training and will give in detailed actionable steps to becoming a better investigator.
Sign up today at:
---
 
Coroners, Medical Examiner Investigators, Police, and Forensic students. This hybrid course looks at death investigation from a combined perspective of law enforcement and medicolegal death investigations.
MLDI online Academy is a Nationally Accredited online training designed to teach all aspects of death investigation and scene management. Unlike any other coroner training today,  this course offers a blended learning style combining online self-paced video training, along with opportunities for live interaction with instructors several times throughout the program, and a unique private Facebook group open only to students of Coroner School™ where everyone can interact and ask questions.
MLDI online Academy is a six-week guided course with certified instructors. However, at the end of the six weeks, you still have access to all videos, downloadable material, and the private Facebook group. You can return to the online school anytime to finish up the courses or as a refresher in certain topic areas.


---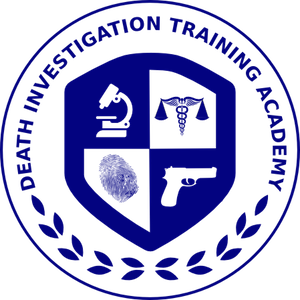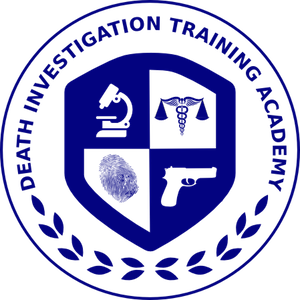 The Death Investigation Training Academy was founded to play an integral role in the death investigation community.  The need for quality accredited training is in short supply and high demand. Using a combination of classroom training, live on site scenario exercises,  and web-based training, the Death Investigation Training Academy is filling the need of 21st-century investigators.
---
coroner,police training, darren dake,sheriff,deputy,coroner association,murder scenes,auto fatalities,csi,first responders,autoerotic fatalities,become a coroner,forensic science crime scene investigation,forensic science crime,scene investigator,forensic training,forensics training,how to be a crime scene investigator,how to become a death investigator,how to become a medical examiner,how to become a medical examiner investigator,medical examiner investigator training,medical investigator training,medicolegal death,medicolegal death investigator training,murder scenes,pictures of murder scenes,murder,real murder crime scenes,traffic deaths,traffic fatalities,what does it take to be a coroner,what does it take to be a criminal investigator,firefighter,fire training,firefighter training,autoerotic fatalities,become a coroner,coroner information,crime scene clean up training,crime scene cleaning training,crime scene cleanup training,crime scene investigation,crime scene investigation classes,crime scene investigator courses,crime scene investigator school,crime scene jobs,crime scene photography,crime scene photography training,crime scene technician,crime scene technician training,crime scene training,criminal investigation,criminal investigator,criminal justice,criminal justice forensic science,criminal justice forensics,criminal scene investigation,death crime scenes,death investigation training,death investigator training,death investigators,forensic death investigator,forensic investigator,forensic photography, crime scene clean up,crime scene bio-hazard, using plants in criminal investigation,forensic botany,dr.jane bock,death investigator magazine,dr judy melinek,badge of life,american college of forensic examiners,acfei,american board of medicolegal death investigators,abmdi,matthew lunn,underwater crime scene,mike berry,online learning,lopa