Podcast: Play in new window | Download | Embed
Subscribe: Apple Podcasts | Android | RSS | More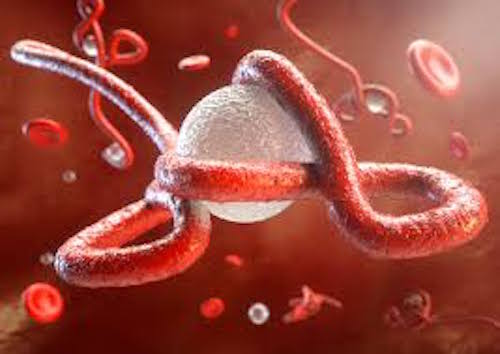 The Mayo Clinic defines infectious diseases as disorders caused by organisms — such as bacteria, viruses, fungi or parasites. Many organisms live in and on our bodies. They're normally harmless or even helpful, but under certain conditions, some organisms may cause disease.
Some infectious diseases can be passed from person to person. Some are transmitted by bites from insects or animals. And others are acquired by ingesting contaminated food or water or being exposed to organisms in the environment.
Signs and symptoms vary depending on the organism causing the infection, but often include fever and fatigue. Mild infections may respond to rest and home remedies, while some life-threatening infections may require hospitalization.Many infectious diseases, such as measles and chickenpox, can be prevented by vaccines. Frequent and thorough hand-washing also helps protect you from most infectious diseases.
Infectious disease deaths in the United States substantially declined during the first 8decades of the 20th century as a result of public health interventions. However, the end of the century was marked by an increase in infectious disease deaths primarily due to AIDS and pneumonia and influenza (1,2). Increasing infectious disease deaths, the emergence of new infections, and the real or perceived threat of bio-terrorist activities have made surveillance for infectious diseases a public health need.
Medical Examiners and Coroners
Medical examiners and coroners certify approximately 20% of all deaths that occur within the United States and can be a key source of information regarding infectious disease deaths.
Medical examiners and coroners are also a source of surveillance data for infectious disease deaths. These investigators certify (i.e. enter information about the cause and manner of death on death certificates) approximately 20% of all deaths that occur within the United States. Medicolegal death investigation systems are often biased towards the investigation of violent or unnatural deaths. However, sudden natural deaths, unexplained deaths, and deaths of public health importance are also investigated by these agencies.
Natural disease deaths investigated by medical examiners and coroners are often caused by infectious processes. Additionally, their investigation frequently includes a complete autopsy. In recent years, medical examiners and coroners have recognized outbreaks of hantavirus pulmonary syndrome and invasive pneumococcal disease, identified cases of human plague, and participated in the investigation of West Nile encephalitis. In the 2001 outbreak of bioterrorism-related anthrax, all the deaths were investigated by medical examiners. Consequently, medical examiner/coroner databases can be a key source of information about infectious diseases, both in outbreak and non-outbreak settings.
---


Site Tags
coroner,police training, darren dake,sheriff,deputy,coroner association,murder scenes,auto fatalities,csi,first responders,autoerotic fatalities,become a coroner,forensic science crime scene investigation,forensic science crime,scene investigator,forensic training,forensics training,how to be a crime scene investigator,how to become a death investigator,how to become a medical examiner,how to become a medical examiner investigator,medical examiner investigator training,medical investigator training,medicolegal death,medicolegal death investigator training,murder scenes,pictures of murder scenes,murder,real murder crime scenes,traffic deaths,traffic fatalities,what does it take to be a coroner,what does it take to be a criminal investigator,firefighter,fire training,firefighter training,autoerotic fatalities,become a coroner,coroner information,crime scene clean up training,crime scene cleaning training,crime scene cleanup training,crime scene investigation,crime scene investigation classes,crime scene investigator courses,crime scene investigator school,crime scene jobs,crime scene photography,crime scene photography training,crime scene technician,crime scene technician training,crime scene training,criminal investigation,criminal investigator,criminal justice,criminal justice forensic science,criminal justice forensics,criminal scene investigation,death crime scenes,death investigation training,death investigator training,death investigators,forensic death investigator,forensic investigator,forensic photography, crime scene clean up,crime scene bio-hazard, using plants in criminal investigation,forensic botany,dr.jane bock,death investigator magazine,dr judy melinek,badge of life,american college of forensic examiners,acfei,american board of medicolegal death investigators,abmdi,matthew lunn,underwater crime scene,mike berry