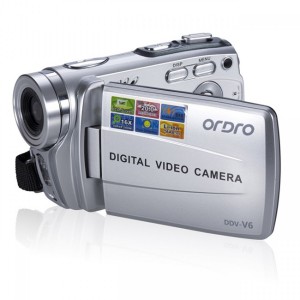 In most cases it's as much, or more, about the technique than the equipment when it comes to crime  scene videography. Forensic video production is valuable for showing an overview of the crime scene and should be considered in major cases. While video cannot replace still photographs due to its lower resolution, video does provide an easily understandable viewing medium that shows the layout of the crime scene and the location of evidence. Videos of crime scenes are not often used in court, but they are valuable illustrations for explaining the scene to other investigators and are often used to refresh the memory of those who were involved in processing the crime scene.
Crime scene videotaping techniques
When videoing  crime scenes, you should start the video with a brief introduction presented by an investigator. The introduction should include the date, time, location, type of crime scene, and any other important introductory information. The introduction should also include a brief description of the rooms and evidence that will be viewed in the video. The investigator may want to display a basic diagram as an illustration during the introduction.
Following the introduction the recording is paused and the microphone is turned off. This will prevent any distracting sounds from recording on the video  during the recording of the scene. Begin videoing the crime scene with a general overview of the scene and surrounding area. Continue throughout the scene using wide angle and close up views to show the layout of the scene, location of evidence, and the relevance of evidence within the crime scene. While videoing, use slow camera movements such as panning, and zooming.
In-camera editing is an ideal way to produce crime scene videos. In this method you start and stop the recording at the angles and areas you want. This prevents  distractions and distortion  of moving  around and fast zooming. Editing software can then seamlessly put these clips together for a complete overall video production.
Equipment 
Many departments and agencies can not afford high-end commercial use cameras for forensic video production.  That's perfectly fine, smaller cameras and even iPhone / iPads can be used to produce high quality video production of your crime scene.  In most cases it's as much, or more, about the technique than the equipment when it comes to crime  scene videography.
Training 
It is critical  investigators get some training in proper forensic video production techniques. These classes are not offered as much as still photography courses. However, it is critical you find these courses. If courses in this area of crime scene processing are not found in your area then search out those people who produce video for other fields, such as television camera operators and wedding videographers. Techniques and camera familiarization can be learn from these professionals and you can adapt what you need for your use.
Above all – try.  Your first crime scene video may not be of the standards you wish it be be. However, with each time, and practice on non-crime scene shoots, you will improve with each shoot.
Episode Guest 
On this episode of the Coroner Talk™ podcast I talk with Scott Alan Kuntz of  Scott Alan Video LLC.  Scott is an active law enforcement officer and owns his own company helping other agencies in training and consulting work.  More about Scott and how he can help your agency can be found at: