Alaska Medical Examiner
The State Medical Examiner Office is responsible for conducting the medical/legal investigative work related to unanticipated, sudden or violent deaths. This includes determining cause and manner of death and providing consultation to law enforcement and the courts. The State Medical Examiner's Office conducts autopsies, provides court testimony when necessary, and assists with the review of all child deaths through the Child Fatality Review Team.
---
Todays Guest
Summer Yancey
Experienced Investigator with a demonstrated history of working in the executive office industry. Skilled in Emergency Management, Death Investigation, Private Investigations, Confidential Document Management, Event Management, Team Building, and Public Speaking. Strong mental/behavioral health and medicolegal professional with a Bachelor of Arts (B.A.), focused in Criminal Justice/Psychology from the University of Alaska Anchorage.
.
.
.
A digital magazine focused on the death investigation community. Dedicated to improving skills and enriching lives of investigators.
"To the living we owe respect, but to the dead we only owe the truth."
.
---
Coroners, Medical Examiner Investigators, Police, and Forensic students. This hybrid course looks at death investigation from a combined perspective of law enforcement and medicolegal death investigations.
MLDI online Academy is a Nationally Accredited online training designed to teach all aspects of death investigation and scene management. Unlike any other coroner training today,  this course offers a blended learning style combining online self-paced video training, along with opportunities for live interaction with instructors several times throughout the program, and a unique private Facebook group open only to students of Coroner School™ where everyone can interact and ask questions.
MLDI online Academy is a six-week guided course with certified instructors. However, at the end of the six weeks, you still have access to all videos, downloadable material, and the private Facebook group. You can return to the online school anytime to finish up the courses or as a refresher in certain topic areas.


---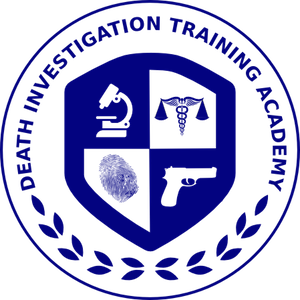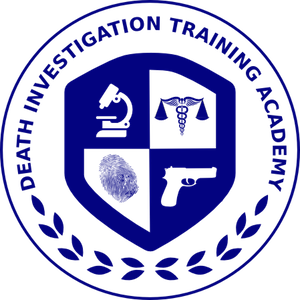 The Death Investigation Training Academy was founded to play an integral role in the death investigation community.  The need for quality accredited training is in short supply and high demand. Using a combination of classroom training, live on site scenario exercises,  and web-based training, the Death Investigation Training Academy is filling the need of 21st-century investigators.
---