Medicolegal Death Investigator Certification
The Medicolegal Death Investigator certificate is designed to give the graduate a recognized credential that can translate into greater recognition within their respective field.  Successful completion of the exam demonstrates the student has an understanding of the death investigation process and has met the minimum knowledge standard.  The scope of knowledge for the certification exam is defined in the National Institute of Justice publication Death Investigation: A Guide for the Scene Investigator.
This certification is intended to fill a gap in certification and basic knowledge of death investigation not previously available. Many professionals working death investigation or those wanting to enter the field of death investigation do not yet qualify for the Registry Certification of the American Board of Medicolegal Death Investigators  ABMDI. Therefore no standardized minimum knowledge certificate exists.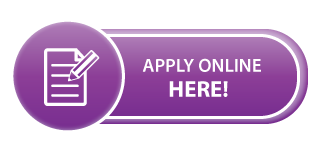 ---
The American Board of Medicolegal Death Investigators  ABMDI
The Medicolegal Death Investigator Certification is not associated with the American Board of Medicolegal Death Investigators, ABMDI.  It is the goal of this certification to move students through the development of skills and experience toward the qualifications of acceptance into the ABMDI certification process.  When a certified investigator achieves Registry Certification through ABMDI all future certification will be governed through ABMDI.
---
How this exam was developed
The test questions were developed by a team of experts in various disciplines from across the country each focusing on the minimum knowledge needed to be a Medicolegal Death Investigator.  The scope of knowledge for the certification exam is defined in the National Institutes of Justice publication Death Investigation: A Guide for the Scene Investigator.  As well as from the testing committee's combined experience and research in all areas of death investigation and evidence management.
Testing Committee
Darren Dake   
D-ABMDI, CI, CCI
Dottie Owens 
Coroner, Ada County Idaho
Anita Brooks     
Common Trauma Expert, Author, and International Trainer
Paul Parker   
Executive Officer at San Diego County   (CLERB)
Todd Thorne   
Supervising  Criminalist, Wisconsin
How the test will be reviewed and updated
The testing committee will meet each quarter to review the testing process and student scores to try and identify any areas that may need further development or restructuring.  The committee will also consider new scientific advancements and investigative procedures as they align the current testing categories and questions, making changes or modifications as needed.
Test Design
The exam is a proctored exam administered through a third party testing agency. The exam is a three-hour timed examination consisting of 225 questions cover numerous categories.
Testing Categories
Communication and Interaction
Ethics and Professional
Identifying Evidence
Investigating Death
Job-Related Stress
Scientific Knowledge
---
Other Links talked about in the show
Monthly Training Membership –
Click Here   
At the Death Investigation Training  Academy, we believe education is a lifelong pursuit, and we want to empower you to achieve your goals throughout your life and career. We're continually working to improve our courses and platform to give you access to relevant content, and to help you learn more efficiently and effectively.
We're excited to announce Academy Membership– a new payment model that allows you to purchase access to all content in the online Academy on a month-by-month basis, with no long-term commitment required.
---
Coroners, Medical Examiner Investigators, Police, and Forensic students. This hybrid course looks at death investigation from a combined perspective of law enforcement and medicolegal death investigations.
MLDI online Academy is a Nationally Accredited online training designed to teach all aspects of death investigation and scene management. Unlike any other coroner training today,  this course offers a blended learning style combining online self-paced video training, along with opportunities for live interaction with instructors several times throughout the program, and a unique private Facebook group open only to students of Coroner School™ where everyone can interact and ask questions.
MLDI online Academy is a six-week guided course with certified instructors. However, at the end of the six weeks, you still have access to all videos, downloadable material, and the private Facebook group. You can return to the online school anytime to finish up the courses or as a refresher in certain topic areas.


---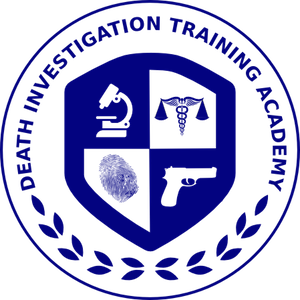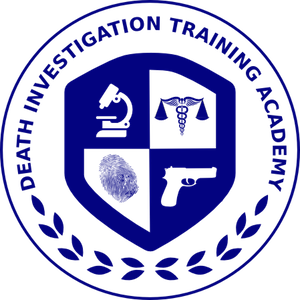 The Death Investigation Training Academy was founded to play an integral role in the death investigation community.  The need for quality accredited training is in short supply and high demand. Using a combination of classroom training, live on site scenario exercises,  and web-based training, the Death Investigation Training Academy is filling the need of 21st-century investigators.
---
coroner,police training, darren dake,sheriff,deputy,coroner association,murder scenes,auto fatalities,csi,first responders,autoerotic fatalities,become a coroner,forensic science crime scene investigation,forensic science crime,scene investigator,forensic training,forensics training,how to be a crime scene investigator,how to become a death investigator,how to become a medical examiner,how to become a medical examiner investigator,medical examiner investigator training,medical investigator training,medicolegal death,medicolegal death investigator training,murder scenes,pictures of murder scenes,murder,real murder crime scenes,traffic deaths,traffic fatalities,what does it take to be a coroner,what does it take to be a criminal investigator,firefighter,fire training,firefighter training,autoerotic fatalities,become a coroner,coroner information,crime scene clean up training,crime scene cleaning training,crime scene cleanup training,crime scene investigation,crime scene investigation classes,crime scene investigator courses,crime scene investigator school,crime scene jobs,crime scene photography,crime scene photography training,crime scene technician,crime scene technician training,crime scene training,criminal investigation,criminal investigator,criminal justice,criminal justice forensic science,criminal justice forensics,criminal scene investigation,death crime scenes,death investigation training,death investigator training,death investigators,forensic death investigator,forensic investigator,forensic photography, crime scene clean up,crime scene bio-hazard, using plants in criminal investigation,forensic botany,dr.jane bock,death investigator magazine,dr judy melinek,badge of life,american college of forensic examiners,acfei,american board of medicolegal death investigators,abmdi,matthew lunn,underwater crime scene,mike berry,online learning,lopa