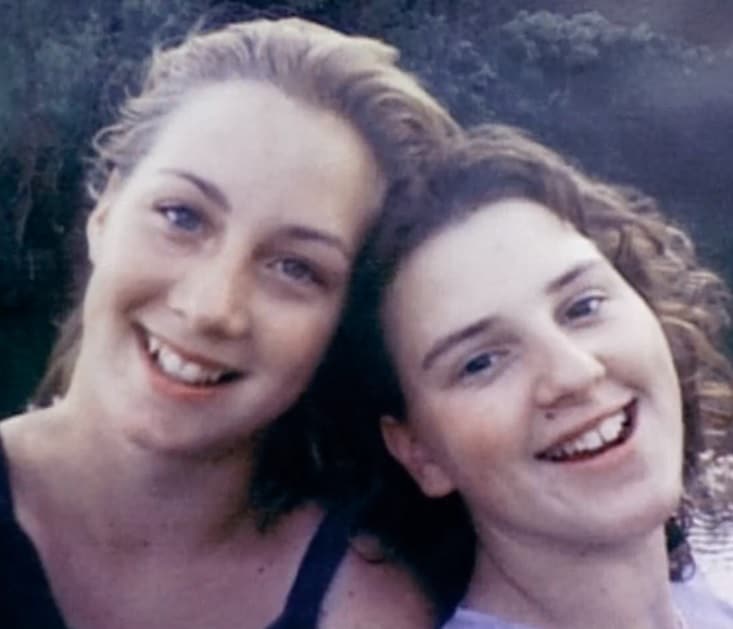 On December 29, 1999, high school friends Lauria Jaylene Bible and Ashley Renae Freeman spent the evening together celebrating Freeman's sixteenth birthday. Bible received permission from her parents to spend the night at Freeman's home. Earlier that day, the girls had spent time at a local pizza restaurant with Kathy Freeman.
At approximately 5:30 am on December 30, 1999, a passerby called 911 reporting that the Freeman home was engulfed in flames. Law enforcement determined the fire had been an arson. Inside the home, the charred remains of Kathy Freeman were discovered lying on the floor of her bedroom; she had been shot in the head. Initially, no other remains were relocated, leading local law enforcement to believe Dan Freeman had killed his wife and fled with both teenage girls. Lauria's parked car was in the driveway of the home with the keys in the ignition.
On December 31, Lauria's parents Lorene and Jay Bible returned to the scene, hoping to find additional clues law enforcement may have missed. While walking through the rubble, they discovered what appeared to be another body, and called police. The second body was determined to be that of Dan Freeman, Ashley's father; like his wife, he had also been shot in the head. After this discovery, the scene was reexamined, but no sign of Lauria Bible or Ashley Freeman was found. In 2010, the Freeman family initiated court proceedings to have Ashley declared legally dead
Suspects and confessions
In the decade following the disappearance of Bible of Freeman, two convicted killer—Tommy Lynn Sells and Jeremy Jones—confessed to murdering them, but subsequently recanted their admissions. Jones had claimed that he murdered Dan and Kathy Freeman as a favor for a friend over drug debt, then took the girls to Kansas, where he sot them and threw their bodies into an abandoned mine. Searches of the mine Jones identified proved unfruitful, however, and Jones subsequently admitted he had fabricated the story in order to get better food and additional phone privileges in prison
In a 2001 profile on Unsolved Mysteries, it was mentioned that rumors had circulated among locals that the Craig County Police Department had been feuding with the Freemans at the time over the death of their son, Shane, who was shot by a deputy after stealing a car. While his death was ruled justifiable, the Freemans had threatened to file a wrongful death lawsuit. Dan Freeman's brother, Dwayne, claimed that Dan had confided that deputies had tried to intimidate him.
Article/Info Credit:  Wikipedia
---
This Episode
In this episode, I talk with Jax Miller and Sarah Cailean as to their involvement in this ongoing investigation and how Jax, as a true crime writer, and Sarah, as a police investigator, team up to uncover new clues and sparked the attention of Law Enforcement which moves this case forward.
---
.
Coroners, Medical Examiner Investigators, Police, and Forensic students. This hybrid course looks at death investigation from a combined perspective of law enforcement and medicolegal death investigations.
MLDI online Academy is a Nationally Accredited online training designed to teach all aspects of death investigation and scene management. Unlike any other coroner training today,  this course offers a blended learning style combining online self-paced video training, along with opportunities for live interaction with instructors several times throughout the program, and a unique private Facebook group open only to students of Coroner School™ where everyone can interact and ask questions.
MLDI online Academy is a six-week guided course with certified instructors. However, at the end of the six weeks, you still have access to all videos, downloadable material, and the private Facebook group. You can return to the online school anytime to finish up the courses or as a refresher in certain topic areas.


---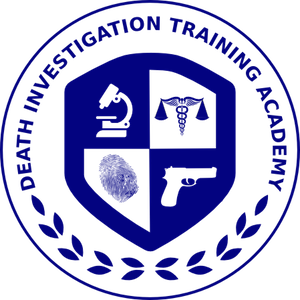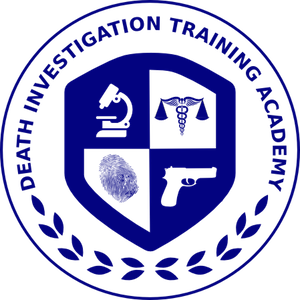 The Death Investigation Training Academy was founded to play an integral role in the death investigation community.  The need for quality accredited training is in short supply and high demand. Using a combination of classroom training, live on site scenario exercises,  and web-based training, the Death Investigation Training Academy is filling the need of 21st-century investigators.
---
coroner,police training, darren dake,sheriff,deputy,coroner association,murder scenes,auto fatalities,csi,first responders,autoerotic fatalities,become a coroner,forensic science crime scene investigation,forensic science crime,scene investigator,forensic training,forensics training,how to be a crime scene investigator,how to become a death investigator,how to become a medical examiner,how to become a medical examiner investigator,medical examiner investigator training,medical investigator training,medicolegal death,medicolegal death investigator training,murder scenes,pictures of murder scenes,murder,real murder crime scenes,traffic deaths,traffic fatalities,what does it take to be a coroner,what does it take to be a criminal investigator,firefighter,fire training,firefighter training,autoerotic fatalities,become a coroner,coroner information,crime scene clean up training,crime scene cleaning training,crime scene cleanup training,crime scene investigation,crime scene investigation classes,crime scene investigator courses,crime scene investigator school,crime scene jobs,crime scene photography,crime scene photography training,crime scene technician,crime scene technician training,crime scene training,criminal investigation,criminal investigator,criminal justice,criminal justice forensic science,criminal justice forensics,criminal scene investigation,death crime scenes,death investigation training,death investigator training,death investigators,forensic death investigator,forensic investigator,forensic photography, crime scene clean up,crime scene bio-hazard, using plants in criminal investigation,forensic botany,dr.jane bock,death investigator magazine,dr judy melinek,badge of life,american college of forensic examiners,acfei,american board of medicolegal death investigators,abmdi,matthew lunn,underwater crime scene,mike berry,online learning,lopa