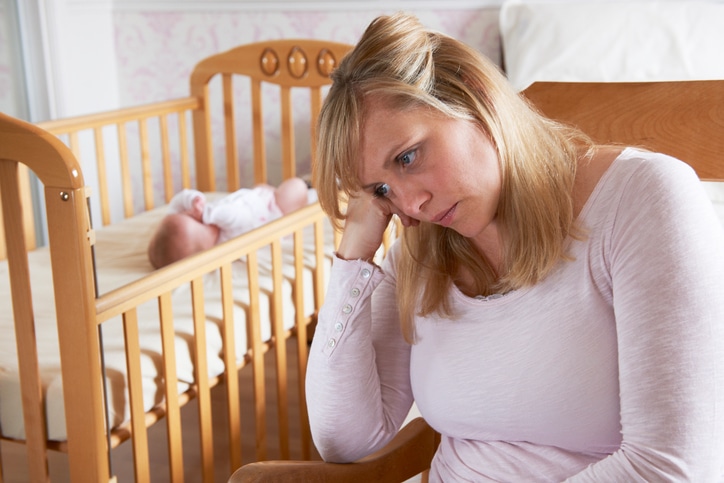 The act of killing one's child is unthinkable for any parent, but owing to long-standing cultural, emotional and biological factors, a mother who kills her offspring has the power to inspire special shock and revulsion. Such a mother is seen as someone who is not only guilty of a crime but has violated a law of nature and rebelled against instinct.
But the motives behind maternal filicide, as it is known, are much more complex, even counterintuitive — and troubling, even for those professionals who have devoted their careers to trying to understand them.
"Momma is the loving person, the giving person, the sacrificed person — for them to do something like that is like denying God or something," said Bobby Hicks, former Union County deputy sheriff who was the first to interview Susan V. Smith, a South Carolina woman who killed her two children in 1994 by letting her car roll into a lake with the toddlers inside. "How could a mother do that to her children?"
Phillip J. Resnick, a professor of psychiatry at Case Western Reserve University's Medical School who is considered to be an expert in the study of filicide, distinguishes between neonaticide, a term he coined to describe the killing of an infant by its parents within the first 24 hours of birth; infanticide, which involves a parent's killing of a child less than 1 year old; and filicide, which is the killing of a child up to 18 years old by a parent, stepparent or guardian. Resnick also categorized five basic motives. There is "altruistic filicide," when a mother kills in the belief she is saving her child from a fate worse than death; "acutely psychotic filicide," in which a mother obeys voices or hallucinations commanding her to do so; "fatal maltreatment filicide," in which a child dies from abuse or neglect; and "unwanted child filicide," in which a mother rids herself of a child perceived as a hindrance. The rarest motive involves a mother seeking revenge against her spouse — like Medea, a figure in Greek myth who killed her children to avenge herself against their father after he had abandoned her for another woman.
By Fredrick Kunkle September 27, 2014 – 
---
Episode Guest – Michelle Doscher Ph.D
A forensic scientist specializing in investigative psychology and crime scene investigation. Diversified experience as an investigator, interviewer, instructor, expert witness, and an analyst. Currently conducting research in the transference of psycholinguistic cues to handwriting during deception. The current quantitative method unites psychological and physical evidence for more concise investigative leads, with expected applications for criminal interrogations and loss prevention interviews.
---

---

Free 12 week email course.
  Receive a new training and video to your inbox every week for 12 weeks.  This is real training and will give in detailed actionable steps to becoming a better investigator. Sign up today at:
---
 
Coroners, Medical Examiner Investigators, Police, and Forensic students. This hybrid course looks at death investigation from a combined perspective of law enforcement and medicolegal death investigations.
MLDI online Academy is a Nationally Accredited online training designed to teach all aspects of death investigation and scene management. Unlike any other coroner training today,  this course offers a blended learning style combining online self-paced video training, along with opportunities for live interaction with instructors several times throughout the program, and a unique private Facebook group open only to students of Coroner School™ where everyone can interact and ask questions.
MLDI online Academy is a six-week guided course with certified instructors. However, at the end of the six weeks, you still have access to all videos, downloadable material, and the private Facebook group. You can return to the online school anytime to finish up the courses or as a refresher in certain topic areas.


---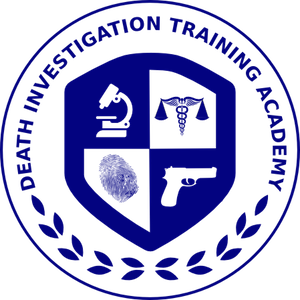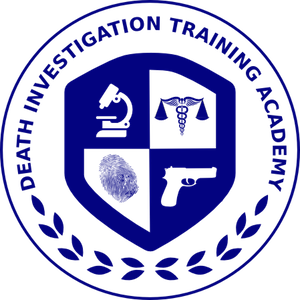 The Death Investigation Training Academy was founded to play an integral role in the death investigation community.  The need for quality accredited training is in short supply and high demand. Using a combination of classroom training, live on site scenario exercises,  and web-based training, the Death Investigation Training Academy is filling the need of 21st-century investigators.
---
coroner,police training, darren dake,sheriff,deputy,coroner association,murder scenes,auto fatalities,csi,first responders,autoerotic fatalities,become a coroner,forensic science crime scene investigation,forensic science crime,scene investigator,forensic training,forensics training,how to be a crime scene investigator,how to become a death investigator,how to become a medical examiner,how to become a medical examiner investigator,medical examiner investigator training,medical investigator training,medicolegal death,medicolegal death investigator training,murder scenes,pictures of murder scenes,murder,real murder crime scenes,traffic deaths,traffic fatalities,what does it take to be a coroner,what does it take to be a criminal investigator,firefighter,fire training,firefighter training,autoerotic fatalities,become a coroner,coroner information,crime scene clean up training,crime scene cleaning training,crime scene cleanup training,crime scene investigation,crime scene investigation classes,crime scene investigator courses,crime scene investigator school,crime scene jobs,crime scene photography,crime scene photography training,crime scene technician,crime scene technician training,crime scene training,criminal investigation,criminal investigator,criminal justice,criminal justice forensic science,criminal justice forensics,criminal scene investigation,death crime scenes,death investigation training,death investigator training,death investigators,forensic death investigator,forensic investigator,forensic photography, crime scene clean up,crime scene bio-hazard, using plants in criminal investigation,forensic botany,dr.jane bock,death investigator magazine,dr judy melinek,badge of life,american college of forensic examiners,acfei,american board of medicolegal death investigators,abmdi,matthew lunn,underwater crime scene,mike berry,online learning,lopa