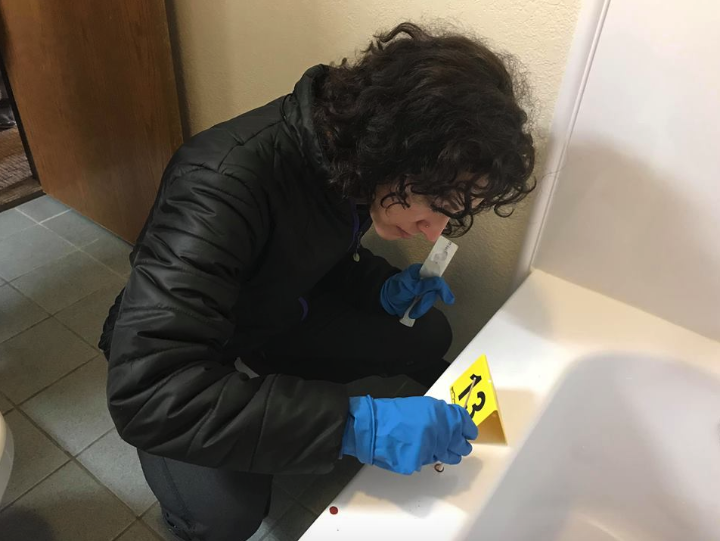 Amanda Beasler was a hard-working emergency management professional employed by the state of Wisconsin. Her dream was to be a Medicolegal Death Investigator and like many others could not get her foot in the door. Although there is a loose connection between her "day job" and her dream job, she was not a boots on the ground investigators, or really anything to do with the Medicolegal Investigative process.
Amanda applied for an internship with her local Medical Examiner and was turned down, she applied for a part-time position and was also turned down. The reason given in each case was she did not have any experience or education in death investigation.
Amanda understood the reason but did not expect it as the final decision. Through her persistence and determination, she started doing research on how to get the training and/or experience she would need. She reached out to connections on LinkedIn and started intense Google searches. She knew she could not return to college for a degree and was that even necessary?
Through advice from peers and information found in her searches, she found the Death Investigation Training Academy. After deeper research and a few phone calls to clarify some questions, she knew she had found the training she needed and enrolled in the next online Academy session.
In this episode of the podcast I speak to Amanda who tells her story in more detail and breaks down how the Online Academy course and subsequent Certification exam gave her the training and proof of knowledge she needed to land her part-time investigator position with her local Medical Examiner.
We will talk about what's good with the course and what she feels could use some improvement. We talk very candidly and unscripted about the course, the process, and the exam.
If you are looking to enter the field of death investigation or need to have some good refreshers this course is what you are looking for. Learn more at the Academy web site.
https://deathinvestigation.com
.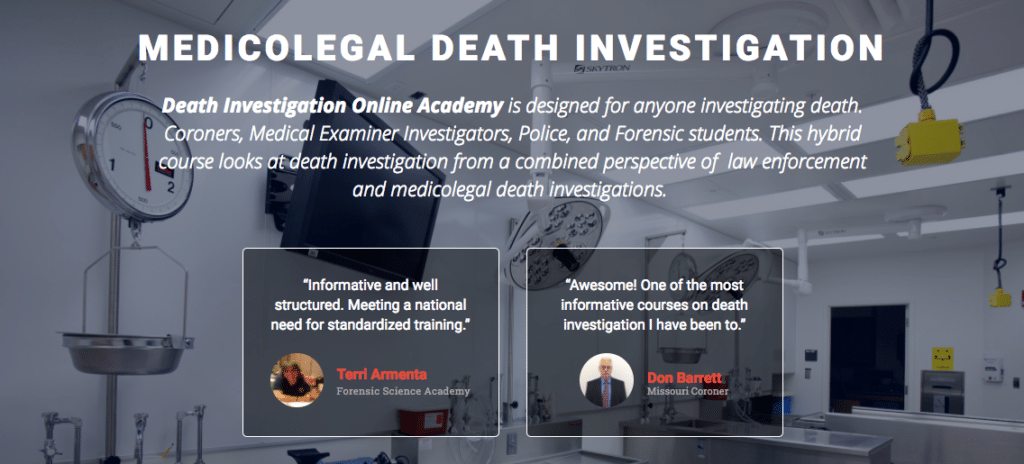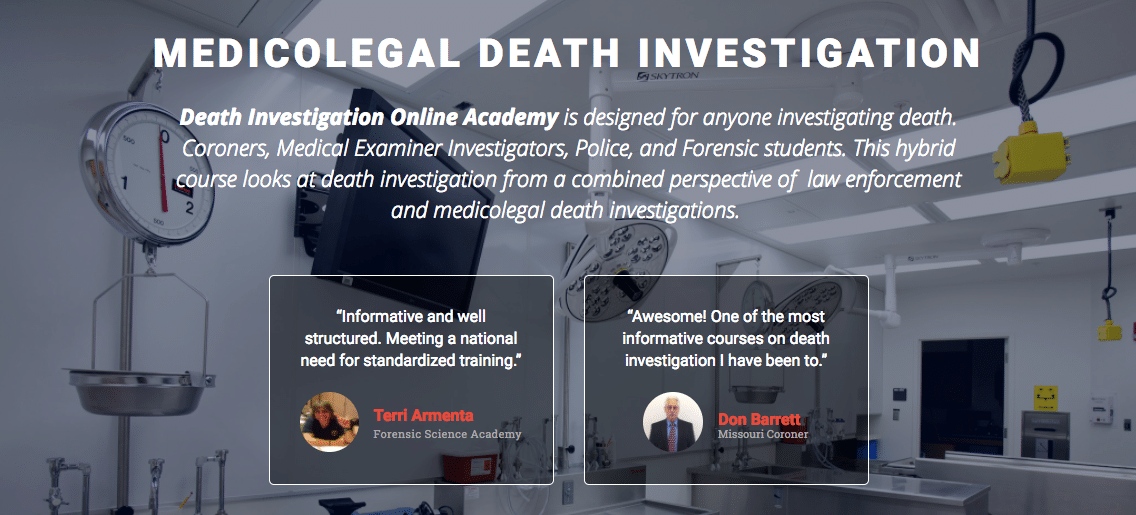 Coroners, Medical Examiner Investigators, Police, and Forensic students. This hybrid course looks at death investigation from a combined perspective of law enforcement and medicolegal death investigations.
MLDI online Academy is a Nationally Accredited online training designed to teach all aspects of death investigation and scene management. Unlike any other coroner training today, this course offers a blended learning style combining online self-paced video training, along with opportunities for live interaction with instructors several times throughout the program, and a unique private Facebook group open only to students of Coroner School™ where everyone can interact and ask questions.
MLDI online Academy is a six-week guided course with certified instructors. However, at the end of the six weeks, you still have access to all videos, downloadable material, and the private Facebook group. You can return to the online school anytime to finish up the courses or as a refresher in certain topic areas.
---
Medicolegal Death Investigation Scene Kit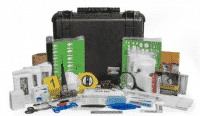 This exclusive first of its kind Medicolegal Death Investigation (MLDI) kit contains all the items you need to document and collect evidence from the most important piece of evidence at any death scene – The Body. Designed for Coroners, Medical Examiner Investigators, and anyone responsible to investigate and process a death.
This kit is equipped to collect fragile evidence such as DNA and fibers, take post-mortem temperatures, document the scene through photography and sketching, as well as properly collect transport, and store material evidence.
This MLDI Kit can be used in large agencies for multiple MDI's or one single kit for smaller agencies. Packaged in a sturdy Pelican carry case with custom dividers and a pocketed pouch system. Built strong to withstand the demands from scene to scene.
Click HERE for more information


---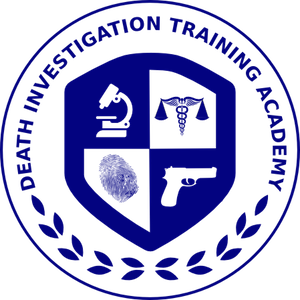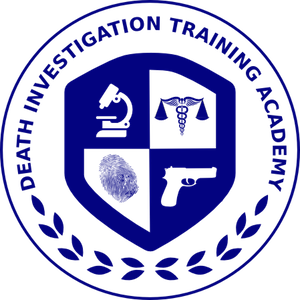 The Death Investigation Training Academy was founded to play an integral role in the death investigation community. The need for quality accredited training is in short supply and high demand. Using a combination of classroom training, live on site scenario exercises, and web-based training, the Death Investigation Training Academy is filling the need of 21st-century investigators.