Podcast: Play in new window | Download | Embed
Subscribe: Apple Podcasts | Android | RSS | More
This year a law goes in effect in California that will require Coroners and  Medical Examiners to record the gender the deceased 'wants to be' rather than what the actual physiologic gender is. Many other states will likely follow.  This means the deceased can have an intact penis proudly displayed under his skirt and still have a death certificate list the person as female.
This issue is not a human rights issue, it's not a Gay or Trans rights issue. It's an issue of proper medical determination and common sense.  I'm not attempting to dictate how someone wants to live their life, how they dress, or what sexual relations they wish to participate in.  My medical and investigative point is – people are born male or female and their opinion cannot change that.  Okay, I know a very small percentage of the population are born as hermaphrodites, I'm not talking about that.  This is an actual medical condition.
I can start telling people I'm a pony but I'm not a pony regardless of how I dress or how often I say it.  If I get hurt would you call a Veterinarian or a Medical Doctor
I explore these issue in detail in the audio podcast.
The SRN 1000 is a technologically advanced barrier system that is expandable with heavy duty nylon all weather resistant barrier screens and steel tripods that are light weight and easy to handle. This product is the only system available in the world that is wind resistant due to our magnetic system which is strategically placed within the fabric minimizing vulnerabilities at various wind velocities. Our weighted bags are also designed to keep our product grounded during the most critical times. This incredibly durable system can also be deployed within minutes by one person.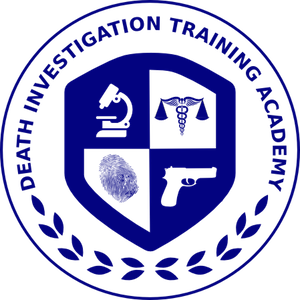 The Death Investigation Training Academy was founded to play an integral role in the death investigation community.  The need for quality accredited training is in short supply and high demand. Using a combination of classroom training, live on site scenario exercises,  and web-based training, the Death Investigation Training Academy is filling the need of 21st-century investigators.