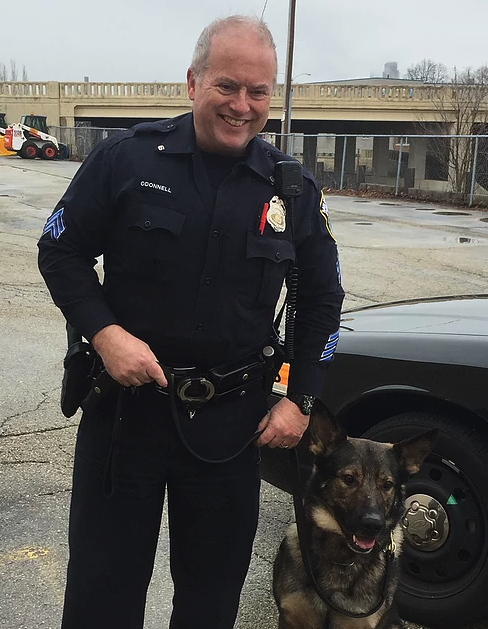 Looking to add an authentic edge to your crime fiction? Ride along with a real-life sergeant to give your story the accuracy your readers crave.
Looking to add an authentic edge to your crime fiction? Ride along with me, a real-life sergeant to give your story the accuracy your readers crave.
My name is Patrick O'Donnell, and I've been with a large metropolitan police department for the last twenty-four years, seventeen of those as a street sergeant. That means I've been a supervisor on the street for the bulk of my career. The city I work in has a population of about 600,000 people who are policed by about 1,800 sworn members, give or take a few hundred.
I'm also an author of fiction and non-fiction books. I do understand the unique author point of view and can see through your writer's eyes.
Ride along with me, Sergeant O'Donnell for the law enforcement details that will give your story street cred.
Are you a civilian crime writer who wants to use picture-perfect law enforcement details? Do you worry that your mystery novel or screenplay lacks credibility? Fiction and nonfiction author Sergeant Patrick O'Donnell has seen it all in his 24 years working for one of the largest police departments in the country. Now he's here to help your writing honor the men and women who risk their lives in the line of duty.
Cops and Writers: From the Academy to the Street is your in-depth field guide for navigating the path from new recruit to seasoned patrol officer. Through O'Donnell's accounts, you'll get up close and personal with day-to-day challenges and out-of-the-ordinary emergencies including homicides, hostage situations, and bomb threats. Armed with this invaluable resource for decoding police jargon, tactics, and standard-issue gear, you'll be well equipped to breathe new life into your stories.In Cops and Writers, you'll discover: Stories from O'Donnell's years on the force to help give your book credibility How the academy and field training shapes rookies so you can mold convincing characters Patrol officers' daily routines and working conditions to infuse your fiction with added depth Different techniques for arresting and defending against criminal threats to bring readers even closer to the action Different patrol units such as SWAT, K-9, Air Support, and Bomb Squad to add another layer of realism, and much, much more!
Cops and Writers is your all-in-one reference guide for giving your novel or screenplay much-needed street cred. If you like candid stories told with cop humor, technical details, and peering into the minds of those who serve and protect, then you'll love Sergeant Patrick O'Donnell's must-have handbook for crime fiction writers.
.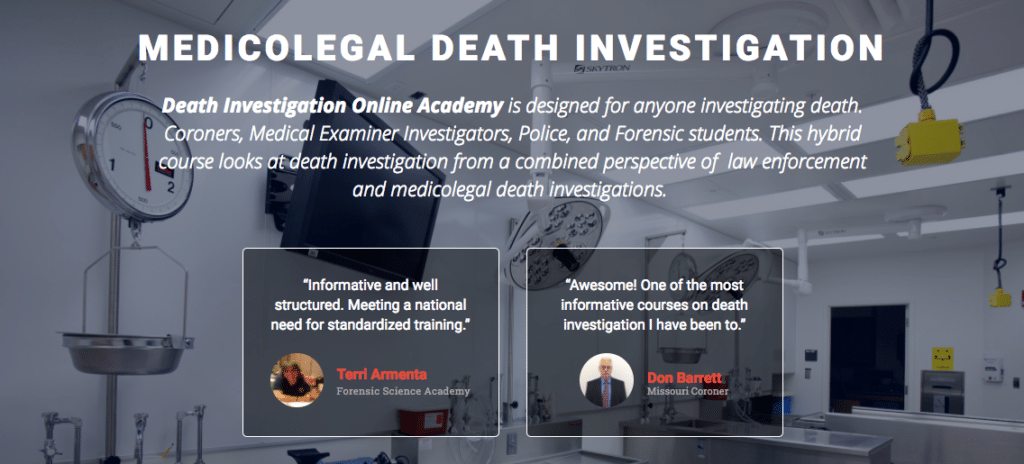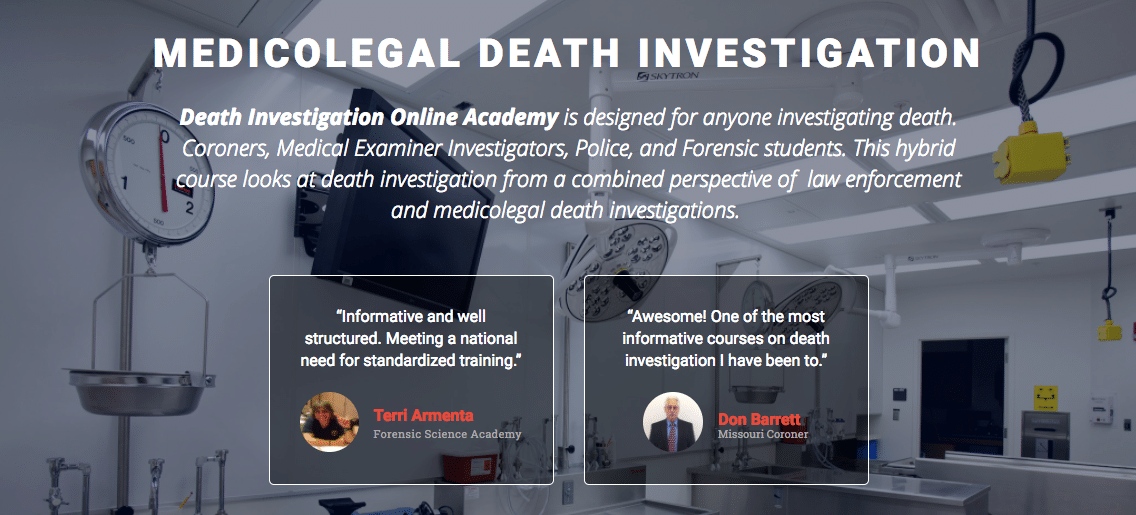 Coroners, Medical Examiner Investigators, Police, and Forensic students. This hybrid course looks at death investigation from a combined perspective of law enforcement and medicolegal death investigations.
MLDI online Academy is a Nationally Accredited online training designed to teach all aspects of death investigation and scene management. Unlike any other coroner training today, this course offers a blended learning style combining online self-paced video training, along with opportunities for live interaction with instructors several times throughout the program, and a unique private Facebook group open only to students of Coroner School™ where everyone can interact and ask questions.
MLDI online Academy is a six-week guided course with certified instructors. However, at the end of the six weeks, you still have access to all videos, downloadable material, and the private Facebook group. You can return to the online school anytime to finish up the courses or as a refresher in certain topic areas.
---
Medicolegal Death Investigation Scene Kit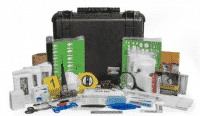 This exclusive first of its kind Medicolegal Death Investigation (MLDI) kit contains all the items you need to document and collect evidence from the most important piece of evidence at any death scene – The Body. Designed for Coroners, Medical Examiner Investigators, and anyone responsible to investigate and process a death.
This kit is equipped to collect fragile evidence such as DNA and fibers, take post-mortem temperatures, document the scene through photography and sketching, as well as properly collect transport, and store material evidence.
This MLDI Kit can be used in large agencies for multiple MDI's or one single kit for smaller agencies. Packaged in a sturdy Pelican carry case with custom dividers and a pocketed pouch system. Built strong to withstand the demands from scene to scene.
Click HERE for more information


---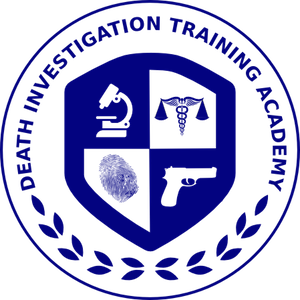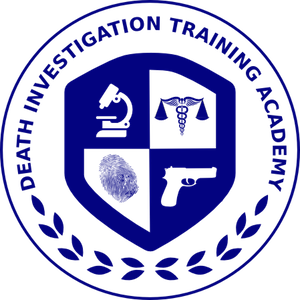 The Death Investigation Training Academy was founded to play an integral role in the death investigation community. The need for quality accredited training is in short supply and high demand. Using a combination of classroom training, live on site scenario exercises, and web-based training, the Death Investigation Training Academy is filling the need of 21st-century investigators.