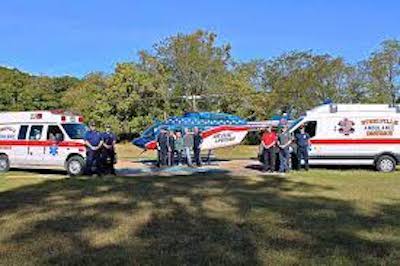 In this episode, I talk with Bill Patt. Bill has spent his career in EMS and for the last several years has been the supervisor of a large EMS district. Bill and I discuss the history of the EMS field in where the EMS field and the Coroner – death investigation field merge.
We talk about the first call he ever had that resulted in a death, that happened also be the first call the local coroner. We also talk about scene control, personal decontamination, and mental fatigue of the job.
Bill is due to retire within a few months after a long 30-year career in the EMS field, this conversation is very real and at times can get very humorous. Bill is a fascinating paramedic supervisor and will add a lot to this industry to this conversation.
---
Death Investigator Magazine
A digital magazine focused on the death investigation community. Dedicated to improving skills and enriching lives of investigators.  
"To the living we owe respect, but to the dead we only owe the truth." Voltaire
.
---
---
Medicolegal Death Investigation Scene Kit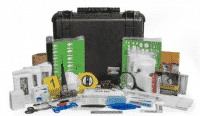 This exclusive first of its kind Medicolegal Death Investigation (MLDI) kit contains all the items you need to document and collect evidence from the most important piece of evidence at any death scene – The Body. Designed for Coroners, Medical Examiner Investigators, and anyone responsible to investigate and process a death.
This kit is equipped to collect fragile evidence such as DNA and fibers, take post-mortem temperatures, document the scene through photography and sketching, as well as properly collect transport, and store material evidence.
This MLDI Kit can be used in large agencies for multiple MDI's or one single kit for smaller agencies. Packaged in a sturdy Pelican carry case with custom dividers and a pocketed pouch system. Built strong to withstand the demands from scene to scene.


---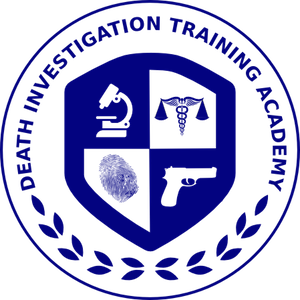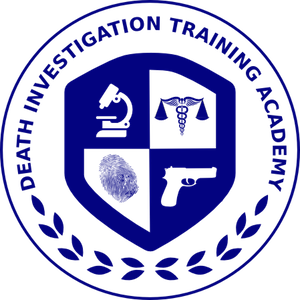 The Death Investigation Training Academy was founded to play an integral role in the death investigation community. The need for quality accredited training is in short supply and high demand. Using a combination of classroom training, live on site scenario exercises, and web-based training, the Death Investigation Training Academy is filling the need of 21st-century investigators.
---

coroner,police training, darren dake,sheriff,deputy,coroner association,murder scenes,auto fatalities,csi,first responders,autoerotic fatalities,become a coroner,forensic science crime scene investigation,forensic science crime,scene investigator,forensic training,forensics training,how to be a crime scene investigator,how to become a death investigator,how to become a medical examiner,how to become a medical examiner investigator,medical examiner investigator training,medical investigator training,medicolegal death,medicolegal death investigator training,murder scenes,pictures of murder scenes,murder,real murder crime scenes,traffic deaths,traffic fatalities,what does it take to be a coroner,what does it take to be a criminal investigator,firefighter,fire training,firefighter training,autoerotic fatalities,become a coroner,coroner information,crime scene clean up training,crime scene cleaning training,crime scene cleanup training,crime scene investigation,crime scene investigation classes,crime scene investigator courses,crime scene investigator school,crime scene jobs,crime scene photography,crime scene photography training,crime scene technician,crime scene technician training,crime scene training,criminal investigation,criminal investigator,criminal justice,criminal justice forensic science,criminal justice forensics,criminal scene investigation,death crime scenes,death investigation training,death investigator training,death investigators,forensic death investigator,forensic investigator,forensic photography, crime scene clean up,crime scene bio-hazard, using plants in criminal investigation,forensic botany,dr.jane bock,death investigator magazine,dr judy melinek,badge of life,american college of forensic examiners,acfei,american board of medicolegal death investigators,abmdi,matthew lunn,underwater crime scene,mike ber