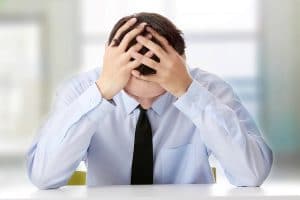 No matter what anyone else says, no matter what we tell ourselves, trying to leave our personal problems at the door just doesn't work. They follow us inside. Every. Single. Time.
Whether we want to leave work problems at the job site, or problems at home inside our four walls, we can't escape the things niggling at our minds. We get it. Both of us, Darren and Anita, know what it's like to juggle deadlines and private crisis. Who of us hasn't battled one or more of the following? Financial hardship, broken relationships, worry over family members, concern for friends, deadline pressures, someone upset with us, unexpected health crisis, a death of someone we love, or any other difficult news.
You are not alone in dealing with big problems while trying not to fall behind. We've been there, and though we don't have all the answers, we offer compassion, encouragement, and hope, in our efforts to help you accomplish all you are meant to do.
Problems Versus Productivity Analysis:
Make sure you have a clear understanding of the true problem. We often lose volumes of time and energy barking up the wrong tree. Go directly to those you are in a conflict with, (not to others), and with listening ears, seek to make sure you understand the heart of the real problem. Often, we discover what we believed to be true was not the case at all. An open mind, and willing spirit often resolve a problem with no more effort than taking the courage to go directly to the source.
Get intentional about separating facts from your emotions. Take a pen and paper, or use a computer program, to make two lists. On one, list every specific fact you have regarding the situation. A fact is verifiable, specific, and supportable through documentation, recorded footage, unbiased witnesses, etc. Now do the same with your feelings. This may get uncomfortable but facing your emotions with truth and clarity is a real key to solving problems. Compare the lists and see how much of what you perceive is based on fact, and how much is based on feeling. This will enable you to release imagined and inflated issues, freeing you to make informed decisions and move back into a productive swing.
Don't run too far and too fast ahead of yourself. In our efforts to tackle problems, and move past them as quickly as possible, we sometimes rush to a quick-fix solution. However, an immediate decision may actually prolong your attempts to find a true resolution. Don't get us wrong, this doesn't mean analyzing something to death, but it does mean slowing down enough to evaluate the facts, and asking others to give you a precise amount of time to process your thoughts clearly. If possible, give yourself twenty-four hours after coming to a conclusion, before taking action.
Compare your pros and cons. Most of us have heard this before. But how many of us take the time to actually compare lists of pros and cons? There's something powerful about visualizing things to help us see things from a different angle. This kind of exercise can provide just the creative leap we need, moving us from problem paralysis to productive progress.
Make a decision and stand by it. Untold hours are lost to questioning ourselves once a decision is made.
---
Episode Guest
Anita Agers-Brooks
Inspirational Business/Life Coach, International Speaker, Host of Fresh Faith Inspy on Periscope and YouTube, (as Anita Fresh Faith), and Author of…
Amazon Best Seller, Golden Scroll Finalist, and Readers' Favorite Award winner: Getting Through What You Can't Get Over — Barbour Publishing
First Hired, Last Fired — How to Become Irreplaceable in Any Job Market — Leafwood Publishers 
"In business, as in life and love — It's Never Too Late For a Fresh Start with Fresh Faith."
---
.

Free 12 week email course.  Receive a new training and video to your inbox every week for 12 weeks.  This is real training and will give in detailed actionable steps to becoming a better investigator
Sign up today at:
---
 
Coroners, Medical Examiner Investigators, Police, and Forensic students. This hybrid course looks at death investigation from a combined perspective of law enforcement and medicolegal death investigations.
MLDI online Academy is a Nationally Accredited online training designed to teach all aspects of death investigation and scene management. Unlike any other coroner training today,  this course offers a blended learning style combining online self-paced video training, along with opportunities for live interaction with instructors several times throughout the program, and a unique private Facebook group open only to students of Coroner School? where everyone can interact and ask questions.
MLDI online Academy is a six-week guided course with certified instructors. However, at the end of the six weeks, you still have access to all videos, downloadable material, and the private Facebook group. You can return to the online school anytime to finish up the courses or as a refresher in certain topic areas.


---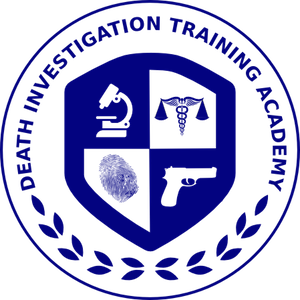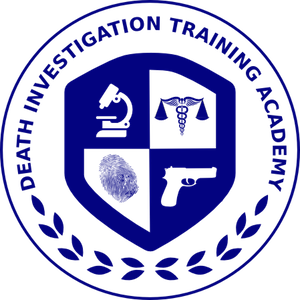 The Death Investigation Training Academy was founded to play an integral role in the death investigation community. The need for quality accredited training is in short supply and high demand. Using a combination of classroom training, live on site scenario exercises, and web-based training, the Death Investigation Training Academy is filling the need of 21st-century investigators.
---
coroner,police training, darren dake,sheriff,deputy,coroner association,murder scenes,auto fatalities,csi,first responders,autoerotic fatalities,become a coroner,forensic science crime scene investigation,forensic science crime,scene investigator,forensic training,forensics training,how to be a crime scene investigator,how to become a death investigator,how to become a medical examiner,how to become a medical examiner investigator,medical examiner investigator training,medical investigator training,medicolegal death,medicolegal death investigator training,murder scenes,pictures of murder scenes,murder,real murder crime scenes,traffic deaths,traffic fatalities,what does it take to be a coroner,what does it take to be a criminal investigator,firefighter,fire training,firefighter training,autoerotic fatalities,become a coroner,coroner information,crime scene clean up training,crime scene cleaning training,crime scene cleanup training,crime scene investigation,crime scene investigation classes,crime scene investigator courses,crime scene investigator school,crime scene jobs,crime scene photography,crime scene photography training,crime scene technician,crime scene technician training,crime scene training,criminal investigation,criminal investigator,criminal justice,criminal justice forensic science,criminal justice forensics,criminal scene investigation,death crime scenes,death investigation training,death investigator training,death investigators,forensic death investigator,forensic investigator,forensic photography, crime scene clean up,crime scene bio-hazard, using plants in criminal investigation,forensic botany,dr.jane bock,death investigator magazine,dr judy melinek,badge of life,american college of forensic examiners,acfei,american board of medicolegal death investigators,abmdi,matthew lunn,underwater crime scene,mike berry,online learning,lopa