Podcast: Play in new window | Download | Embed
Subscribe: Apple Podcasts | Android | RSS | More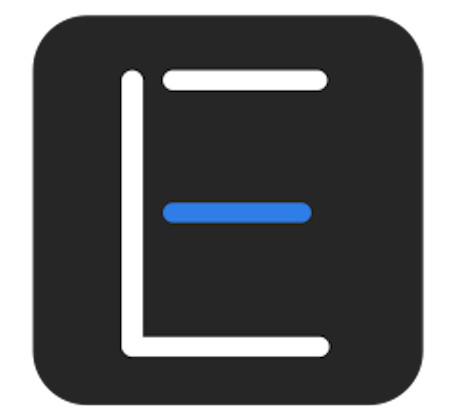 Online learning, or e-learning, offers a number of advantages for people and agencies looking to develop a new content program or curricula — none bigger than the ability to offer that training anywhere, anytime.
That means whether your trainees are all together in a classroom or scattered all over the country in different time zones, they can still tap into the same course materials, and at a time that's convenient to them.
In use for over than a decade, the term "e-learning" describes a range of information technologies at use in schools and corporations for education and training. In e-learning courses, information is presented over computer networks to instructors and pupils who are often in different physical locations, but all accessing the same materials through their PCs.
The Internet Stimulates Growth of E-Learning
The rapid growth of the Internet in the 1990s served as the catalyst for what has become a massive and diverse e-learning industry today. Now with further advances in computer processing speeds and now mobile computing, a whole host of start-ups are helping tackle online education and training challenges through technology. In fact, a 2011 study by Ambient Insight found that the global market for e-learning products topped $30 billion in 2010, and estimated that it would grow to a nearly $50 billion industry by 2014.
But e-learning is generally comprised of two different subgroups: education and training. At times the methods of delivering course materials and connecting participants may look quite similar. The key differences lie within the goals of each group. Educators are hoping to use e-learning tools to improve the process and reach of secondary and higher education, while trainers seek more efficient methods of training a sometimes-global workforce.
The Future Trends of Online Learning
Rather than heading in a single direction, it may be more accurate to describe e-learning as headed in several directions, each of them exciting. Inventors and investors speak of niches like "mobile learning," "tablet learning," "self-paced learning" and "collaboration-based learning," though each seems like a component of the larger trend of delivering information to people on their own terms.
A hint at the scale of this shift can be seen in Apple's recent announcement that it would offer tools to deliver textbooks and other course materials (for a significant discount) through its iPad tablet. The company LoudCloud had already released a comprehensive Learning Management System based around the device in December 2011. It's clear that mobile computing — whether on desktops, laptop PCs, tablets, or smartphones, will play a role in the future of e-learning.
And there are other technological developments affecting the e-learning landscape, as well. Some of these approaches include:
Learning Management Systems that integrate more closely with corporate computing environments, or utilize methods of delivery borrowed from social media, including the use of smartphones and tablet computers as platforms.
Crowdsourcing parts of the training process to create a more interactive, team-building experience, creating a kind of social learning environment.
Using techniques borrowed from the video game industry to reach learners who have grown up immersed in those worlds, a trend sometimes called "Gamification."
Although it's easy to focus on the technology required to fuel these trends, it's much harder to predict how the new distributed, democratized dynamic will change the nature of how or what people are actually learning. That, only time will tell.
Online vs. traditional education: flexibility
Online education:
A benefit to taking online courses is that they offer flexibility to the student. This is a great option for those who already have a time commitment with family and work. Online classes will mold with your schedule—log in to your online course at a time that works best for you as opposed to having to attend a lecture at a specific time.
Traditional education:
This option is best for those who have a little more time in their schedule. Even if you're hoping for a little flexibility, on-campus courses typically offer day and evening schedules so you can coordinate with your daily commitments. One thing you'll need to remember to factor in is where you live and work in proximity to the campus.
---

Law Enforcement Learning .com
Law Enforcement Learning was founded  in 2013 to give law enforcement & security officers a safe place to teach and learn. After experiencing the frustrations associated with attempting to find the time and money for quality law enforcement training, we built our platform to decrease the distance between the best instructors and the officers who require their information. We're dedicated to providing a safe, secure venue for collaboration and training, and we partner with professionals desiring to increase their knowledge, training companies that aspire to expand their market reach, and departments that wish to create and teach proprietary content.
Timothy Bonadies, Co-Founder & CEO
Prior to founding Law Enforcement Learning, Bonadies held positions as a federal law enforcement agent, instructor, and commander. As a federal agent, he led teams in Turkey and the United States, conducted criminal and terrorism investigations, headed high-risk informant operations, and taught at the Federal Law Enforcement Training Center. Bonadies holds a BA from the University of Notre Dame, an MS from Creighton University, and is a doctoral candidate in Creighton University's Doctor of Education in Leadership program. He is also a reserve officer with the Air Force Office of Special Investigations.
---


site tags
coroner,police training, darren dake,sheriff,deputy,coroner association,murder scenes,auto fatalities,csi,first responders,autoerotic fatalities,become a coroner,forensic science crime scene investigation,forensic science crime,scene investigator,forensic training,forensics training,how to be a crime scene investigator,how to become a death investigator,how to become a medical examiner,how to become a medical examiner investigator,medical examiner investigator training,medical investigator training,medicolegal death,medicolegal death investigator training,murder scenes,pictures of murder scenes,murder,real murder crime scenes,traffic deaths,traffic fatalities,what does it take to be a coroner,what does it take to be a criminal investigator,firefighter,fire training,firefighter training,autoerotic fatalities,become a coroner,coroner information,crime scene clean up training,crime scene cleaning training,crime scene cleanup training,crime scene investigation,crime scene investigation classes,crime scene investigator courses,crime scene investigator school,crime scene jobs,crime scene photography,crime scene photography training,crime scene technician,crime scene technician training,crime scene training,criminal investigation,criminal investigator,criminal justice,criminal justice forensic science,criminal justice forensics,criminal scene investigation,death crime scenes,death investigation training,death investigator training,death investigators,forensic death investigator,forensic investigator,forensic photography, crime scene clean up,crime scene bio-hazard, using plants in criminal investigation,forensic botany,dr.jane bock,death investigator magazine,dr judy melinek,badge of life,american college of forensic examiners,acfei,american board of medicolegal death investigators,abmdi,matthew lunn,underwater crime scene,mike berry,online learning