Podcast: Play in new window | Download | Embed
Subscribe: Apple Podcasts | Android | RSS | More
Every crime scene presents unique obstacles for the investigator, but in a death investigation three elements will always exists to  some degree. These three elements make up the investigative triangle.
Although independent in nature – they are interdependent in the investigation. A complete and accurate investigation can not be accomplished without weaving these three elements together.
These element are
The Scene
The Body
The History
The Scene
The scene of every death contains facts of the story. Regardless of the amount of actual physical evidence, the scene does tell a portion of the story; every scene must be worked slowly and methodically. It is our responsibility to listen to that story and let the evidence and subsequent facts, complete the story.  The scene may be one location, or many. Evidence can be overwhelming in scope, or minimal at best.
Cooperation between police investigators and the  Coroner/ ME offices is critical. Each agencies has a major,  and no less important, function in the overall investigation of any death scene. Agencies should have an attitude of cooperation and communicate each other's roles clearly  prior to any scene presenting itself.  Neither agency can properly perform their function without the information and cooperation of the other.
The Body
The body is the most important piece of evidence of any death scene.  Without a body,  you have do not a death scene, (even if the body is presumed dead and ordered so by the courts) .  Information from the body is what directs the investigation.  First, there must be a body. Then a determination of cause and manner will direct further investigation.  Evidence such as recovered bullets, wound patterns, DNA, wound type and trajectory, are just the basic information located within  the body.  In most states, the Coroner/ME  investigators have complete control of the body and everything associated with it.  Although it is part of the scene, it is a scene within  itself.  Here again is where prior communication and complete cooperation is a must between agencies.  Questions such as collecting evidence, initial photographs, movement of the body, and access for time of death determination needs to have an attitude of cooperation.
History
Decedent  history is the third element of the investigative triangle and an equally important aspect of every death investigation. Anti-mortem activity should be known of every decedent to establish the activities immediately prior to death; although that time frame can be minutes or hours.  An effort must be made to obtain medical history, psychological history, as well as social and sexual history, any and all of these can yield information necessary to establish cause and manner, as well as establish a suspect.
---
In this episode:
This episode is a panel discussion of the three elements of the investigative triangle and how best to approach each one.  I have included two experts from different parts of the United States as well as differing primary roles of investigation as well as myself; to discuss at length this investigative triangle approach  to death investigation.
Everette Baxter Jr.
Supervising Crime Scene Investigator  with the Oklahoma City, OK Police Department
Paul Parker
Assistant Coroner Clark County Nevada  – Las Vegas


---
Save big on online training using discount code  spring17  Click on the savings banner to see current online course options.
---
Help us learn more about our community.
Take this short 10 question survey to help  us tailor our podcast and training for you.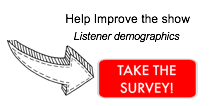 ---
FingerSCAN DecedentID
FingerSCAN DecedentID was designed and developed specifically for Coroners and Medical Examiners. This mobile application runs on various Android smartphones and tablets and works with the Integrated Biometrics Watson Mini fingerprint scanner. This solution is sold exclusively through WoVo Identity Solutions.
USE DISCOUNT CODE  coronertalk and save $50 .  This is limited time spring 2017
---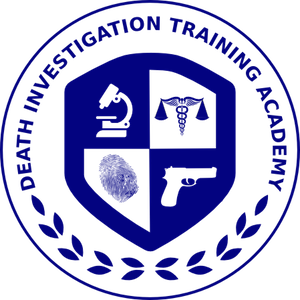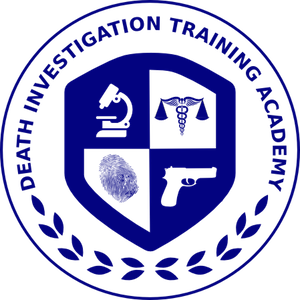 Death Investigation Training Academy  has one goal; to provide the highest quality training using the most modern methods and technology. Death Investigation is all we do !  Many training agencies are well rounded and can fulfill the training needs in nearly every category of public policing and investigation.  At DITA we concentrate on death investigation and everything surrounding those investigations.  By becoming hyper-focused in this field we are better able to provide  intense and  specific training you and your investigators need.
---
coroner,police training, darren dake,sheriff,deputy,coroner association,murder scenes,auto fatalities,csi,first responders,autoerotic fatalities,become a coroner,forensic science crime scene investigation,forensic science crime,scene investigator,forensic training,forensics training,how to be a crime scene investigator,how to become a death investigator,how to become a medical examiner,how to become a medical examiner investigator,medical examiner investigator training,medical investigator training,medicolegal death,medicolegal death investigator training,murder scenes,pictures of murder scenes,murder,real murder crime scenes,traffic deaths,traffic fatalities,what does it take to be a coroner,what does it take to be a criminal investigator,firefighter,fire training,firefighter training,autoerotic fatalities,become a coroner,coroner information,crime scene clean up training,crime scene cleaning training,crime scene cleanup training,crime scene investigation,crime scene investigation classes,crime scene investigator courses,crime scene investigator school,crime scene jobs,crime scene photography,crime scene photography training,crime scene technician,crime scene technician training,crime scene training,criminal investigation,criminal investigator,criminal justice,criminal justice forensic science,criminal justice forensics,criminal scene investigation,death crime scenes,death investigation training,death investigator training,death investigators,forensic death investigator,forensic investigator,forensic photography, crime scene clean up,crime scene bio-hazard, using plants in criminal investigation,forensic botany,dr.jane bock