Podcast: Play in new window | Download | Embed
Subscribe: Apple Podcasts | Android | RSS | More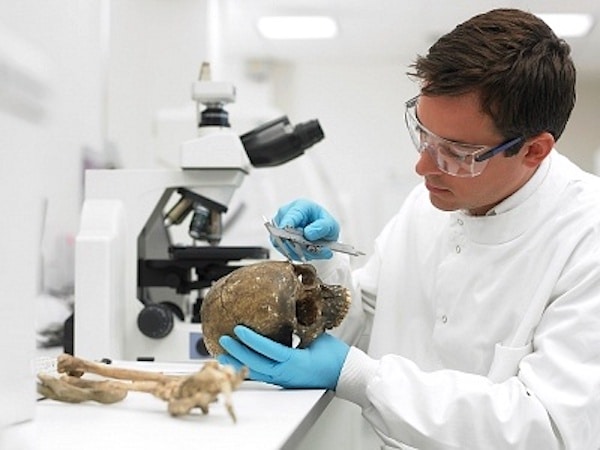 In the job of investigating death, the investigator may use the resources of several different sciences to help determine many aspects of the death and subsequent  investigation.
It is sometimes necessary to bring in expertise from outside an agency. The field of forensic science is so broad today no agency will have every form of specialty service available from among its ranks.
Many Jobs – One Goal 
When it comes to death investigation, EVERYONE involved as one goal regardless of job, title, education, position, or ego.
That one goal is to accurately as possible, with facts and evidence known, to determine the cause and manner of death of a decedent  within a jurisdiction; and to cause an investigation to be completed as to weather a crime was committed or negligence was involved. 
The science used in death and criminal/civil investigation are the same sciences used in nearly ever other academic setting. However, when used in our field it must have a Forensic designation.
Forensic:  is relating to or denoting the application of scientific methods and techniques to the investigation of crime.
The science may exist in academics and industry,  but when applied to criminal investigation it is considered forensic. Special training and certification is required for those seeking to use their expertise in criminal (forensic)  matters.
Here are just a few examples of the Science Used in Death Investigations
Forensic  Science Specialists
Medical Examiner/Coroner
Forensic Pathologist
Odontologist
Anthropologist
Entomologist
Forensic Psychology
Blood Pattern Analyst
Geologist
Crime Lab Specialties 
Latent Prints
Firearms, Tool Marks, and Impressions
Writing Samples and Questioned Documents
Fire debris and arson analysis
DNA Analysis
Toxicology

Coroners, Medical Examiner Investigators, Police, and Forensic students. This hybrid course looks at death investigation from a combined perspective of  law enforcement and medicolegal death investigations.
Coroner School™ is a Nationally Accredited online training designed to teach all aspects of death investigation and scene management. Unlike any other coroner training today,  this course offers a blended learning style combining online self-paced video  training, along with opportunities of live interaction with instructors several times throughout the program, and a unique private facebook group open only to students of Coroner School™ where everyone can interact and ask questions.
Coroner School™ is a six week guided course with certified instructors. However, at the end of the six weeks you still have access to all videos, downloadable material and the private facebook group. You can return to the online school  anytime to finish up the courses or as a refresher in certain topic areas.


---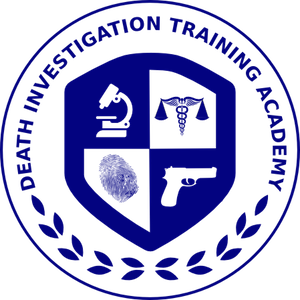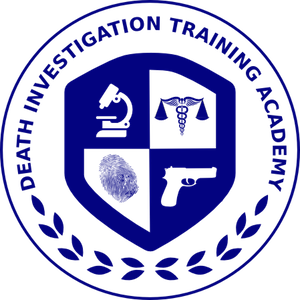 The Death Investigation Training Academy was founded to play an  integral  role in the death investigation community.  The need for quality accredited training is in short supply and high demand. Using a combination of class room training, live on site scenario exercises,  and web based training, the Death Investigation Training Academy is filling the need of 21st century investigators.


---


coroner,police training, darren dake,sheriff,deputy,coroner association,murder scenes,auto fatalities,csi,first responders,autoerotic fatalities,become a coroner,forensic science crime scene investigation,forensic science crime,scene investigator,forensic training,forensics training,how to be a crime scene investigator,how to become a death investigator,how to become a medical examiner,how to become a medical examiner investigator,medical examiner investigator training,medical investigator training,medicolegal death,medicolegal death investigator training,murder scenes,pictures of murder scenes,murder,real murder crime scenes,traffic deaths,traffic fatalities,what does it take to be a coroner,what does it take to be a criminal investigator,firefighter,fire training,firefighter training,autoerotic fatalities,become a coroner,coroner information,crime scene clean up training,crime scene cleaning training,crime scene cleanup training,crime scene investigation,crime scene investigation classes,crime scene investigator courses,crime scene investigator school,crime scene jobs,crime scene photography,crime scene photography training,crime scene technician,crime scene technician training,crime scene training,criminal investigation,criminal investigator,criminal justice,criminal justice forensic science,criminal justice forensics,criminal scene investigation,death crime scenes,death investigation training,death investigator training,death investigators,forensic death investigator,forensic investigator,forensic photography, crime scene clean up,crime scene bio-hazard, using plants in criminal investigation,forensic botany,dr.jane bock,death investigator magazine,dr judy melinek,badge of life,american college of forensic examiners,acfei,american board of medicolegal death investigators,abmdi,matthew lunn,underwater crime scene,mike berry,online learning,lopa