Podcast: Play in new window | Download | Embed
Subscribe: Apple Podcasts | Android | RSS | More
Today, the term "biometrics" is not limited to fingerprints. It also includes palm prints, irises, and facial recognition. In an effort to harness new technologies, and to improve the application of tenprint and latent fingerprint searches, the FBI's Criminal Justice Information Services (CJIS) Division developed and incrementally integrated a new system to replace the Integrated Automated Fingerprint Identification System (IAFIS). This new system, provides the criminal justice community with the world's largest and most efficient electronic repository of biometric and criminal history information.
Biometrics has been incredibly useful to the FBI and its partners in the law enforcement and intelligence communities, and the Bureau continues to look to new scientific advancements to increase the range and quality of its identification and investigative capabilities.
Cold Case/Unknown Deceased
To further increase the tools available to the LE community, the CJIS Division has made a commitment to establish enhanced services to assist in meeting the challenges that face the criminal justice community in the identification of cold case/unknown deceased investigations. Using the advanced search algorithms within, and the ability to cascade searches against the criminal and civil files, as well as event based searches, this tool will strengthen criminal investigations and increase the use of enhanced state-of-the-art biometric technologies.
Integrated Biometrics
More ideal for mobile environments than silicon or traditional optical sensors, Integrated Biometrics FBI-certified fingerprint sensors work in direct sunlight on dry or moist fingers, resist abrasion, and are 90-95 percent smaller and lighter than traditional optical scanners. Integrated Biometrics offers the only Appendix F FBI-certified sensor that meets mobility requirements demanded by end users, solving the major problems of size, speed, accuracy and durability.
Our sensors, when integrated into our partners' products, provide lightweight, fast, and easy-to-use solutions with more spoof protection than traditional optical scanners for end users in Homeland Security, Border Patrol, Law Enforcement, Background Checks, Military and Defense, Social Services, National ID programs, National Elections, and other government and commercial applications where identity is required.


---
Save big on online training using discount code  spring17  Click on the savings banner to see current online course options.
---
Help us learn more about our community.
Take this short 10 question survey to help  us tailor our podcast and training for you.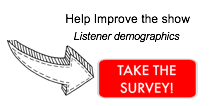 ---
FingerSCAN DecedentID
FingerSCAN DecedentID was designed and developed specifically for Coroners and Medical Examiners. This mobile application runs on various Android smartphones and tablets and works with the Integrated Biometrics Watson Mini fingerprint scanner. This solution is sold exclusively through WoVo Identity Solutions.
USE DISCOUNT CODE  coronertalk and save $50 .  This is limited time spring 2017
---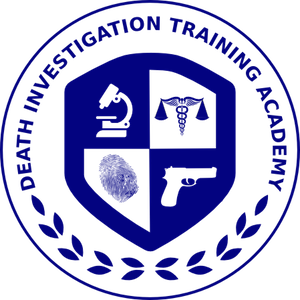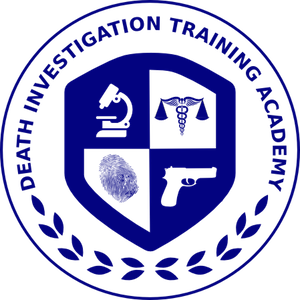 Death Investigation Training Academy  has one goal; to provide the highest quality training using the most modern methods and technology. Death Investigation is all we do !  Many training agencies are well rounded and can fulfill the training needs in nearly every category of public policing and investigation.  At DITA we concentrate on death investigation and everything surrounding those investigations.  By becoming hyper-focused in this field we are better able to provide  intense and  specific training you and your investigators need.
---


Main Site Tags
coroner,police training, darren dake,sheriff,deputy,coroner association,murder scenes,auto fatalities,csi,first responders,autoerotic fatalities,become a coroner,forensic science crime scene investigation,forensic science crime,scene investigator,forensic training,forensics training,how to be a crime scene investigator,how to become a death investigator,how to become a medical examiner,how to become a medical examiner investigator,medical examiner investigator training,medical investigator training,medicolegal death,medicolegal death investigator training,murder scenes,pictures of murder scenes,murder,real murder crime scenes,traffic deaths,traffic fatalities,what does it take to be a coroner,what does it take to be a criminal investigator,firefighter,fire training,firefighter training,autoerotic fatalities,become a coroner,coroner information,crime scene clean up training,crime scene cleaning training,crime scene cleanup training,crime scene investigation,crime scene investigation classes,crime scene investigator courses,crime scene investigator school,crime scene jobs,crime scene photography,crime scene photography training,crime scene technician,crime scene technician training,crime scene training,criminal investigation,criminal investigator,criminal justice,criminal justice forensic science,criminal justice forensics,criminal scene investigation,death crime scenes,death investigation training,death investigator training,death investigators,forensic death investigator,forensic investigator,forensic photography, crime scene clean up,crime scene bio-hazard, using plants in criminal investigation,forensic botany,dr.jane bock,death investigator magazine,dr judy melinek,badge of life,american college of forensic examiners,acfei,american board of medicolegal death investigators,abmdi,matthew lunn,underwater crime scene,mike berry,online learning,lopa,cultural diversity,anger de-escalation