Podcast: Play in new window | Download | Embed
Subscribe: Apple Podcasts | Android | RSS | More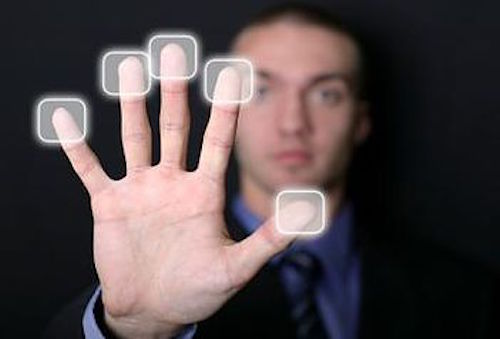 "The FingerSCAN DecedentID application has enabled us to identify decedents within hours of the death, rather than the following day, as was the case with inked prints. As the application has been moved to its current version, it's actually possible for me to email a print card to the fingerprint technicians electronically from the scene and get an identity confirmation the same day. An example of how this has helped was a recent case where a young man committed suicide by jumping from a bridge into traffic. As is typical with cases like this, the story makes the news identifying the decedent only as a "person", and therefore many families with missing family members begin calling the office. In the past, all we could do is rule out by gender, and obvious characteristics; and then take information to call back those whose family member it could possibly be. In this recent case, using FingerSCAN DecedentID with the Watson Mini fingerprint scanner, I was able to get prints at the scene and have the decedent identified within one hour"………….Harris Neal – Denver Colorado Coroners Office
FingerSCAN DecedentID for Coroners & Medical Examiners
FingerSCAN DecedentID was designed and developed specifically for Coroners and Medical Examiners. This mobile application runs on various Android smartphones and tablets and works with the Integrated Biometrics Watson Mini fingerprint scanner. This solution is sold exclusively through WoVo Identity Solutions.
BENEFITS
Clean images (no smearing).

Faster image capture process.

Easily share images & data electronically for rapid identification of decedents.

Simplifies and expedites identification process so concerned family members can be notified faster.

Consolidates multiple case forms into one form that meets the needs of Coroners and Medical Examiners.

Minimizes and eliminates pre-processing of fingerprint images previously required for ink fingerprints.
FEATURES
Captures up to 10 fingerprint slaps and rolls using FBI certified fingerprint scanner.

Creates a Decedent fingerprint card.

Produces high quality fingerprint image files for each finger scanned.

Configuration file supports email and Secure FTP sending options.

USB upload capability.

Android compatible.
"FingerSCAN DecedentID enabled us to identify decedents within hours of the death, rather than the following day as was the case with inked prints. This enabled us to notify the next-of-kin, and put all other caller's minds at ease rather quickly." – Harris Neil – Denver Office of the Medical Examiner


---
coroner,police training, darren dake,sheriff,deputy,coroner association,murder scenes,auto fatalities,csi,first responders,autoerotic fatalities,become a coroner,forensic science crime scene investigation,forensic science crime,scene investigator,forensic training,forensics training,how to be a crime scene investigator,how to become a death investigator,how to become a medical examiner,how to become a medical examiner investigator,medical examiner investigator training,medical investigator training,medicolegal death,medicolegal death investigator training,murder scenes,pictures of murder scenes,murder,real murder crime scenes,traffic deaths,traffic fatalities,what does it take to be a coroner,what does it take to be a criminal investigator,firefighter,fire training,firefighter training,autoerotic fatalities,become a coroner,coroner information,crime scene clean up training,crime scene cleaning training,crime scene cleanup training,crime scene investigation,crime scene investigation classes,crime scene investigator courses,crime scene investigator school,crime scene jobs,crime scene photography,crime scene photography training,crime scene technician,crime scene technician training,crime scene training,criminal investigation,criminal investigator,criminal justice,criminal justice forensic science,criminal justice forensics,criminal scene investigation,death crime scenes,death investigation training,death investigator training,death investigators,forensic death investigator,forensic investigator,forensic photography, crime scene clean up,crime scene bio-hazard, using plants in criminal investigation,forensic botany,dr.jane bock,death investigator magazine,dr judy melinek,badge of life,american college of forensic examiners,acfei,american board of medicolegal death investigators,abmdi,matthew lunn,underwater crime scene,mike berry,online learning,lopa