Podcast: Play in new window | Download | Embed
Subscribe: Apple Podcasts | Android | RSS | More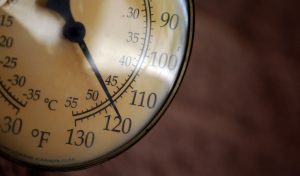 The determination of the cause of death from exposure to extreme temperatures is a diagnosis of exclusion. Because both clinical and autopsy findings are nonspecific, a thorough investigation of the background and scene, evaluation of temporally relevant environmental conditions, and assessment of the victim's underlying state of health with appropriate laboratory studies, which frequently include autopsy, are essential to establish the cause of injury and/or death with reasonable medical probability. Individuals may encounter environmental extremes in many settings during any season.
Hypothermia is defined as a core body temperature below 95 degrees. The drop in core temperature may be rapid as in immersion in near-freezing water, or slow as in prolonged exposure to more temperate environments. The effects of hypothermia are proportional to the change in temperature, with metabolic rate reduced in proportion to the fall in core body temperature.
Hyperthermia is a condition in which the body either produces more heat, such as in fever, or absorbs more heat, thru excessive sun exposure. It is described as having an elevated body temperature brought about by failure in thermoregulation. Hyperthermia is defined as a temperature more than 37.5 – 38.3 °C (100 – 101 °F) – (Ref : Wikipedia)
Read and Download Article Below 
Hypothermia and Hyperthermia Medicolegal Investigation of Morbidity and Mortality From Exposure to Environmental Temperature Extremes
Risk factors
People most likely to experience hypothermia include:
The very elderly or the very young.
Those who are chronically ill, especially with cardiovascular disease.
People who are malnourished.
People who are exhausted.
Those intoxicated with alcohol or drugs.
People with cognitive impairment – eg, in Alzheimer's disease.
Those with underlying medical conditions – eg hypothyroidism, stroke, severe arthritis, Parkinson's disease, trauma, spinal cord injuries, and burns.
---
Help us learn more about our community.
Take this short 10 question survey to help  us tailor our podcast and training for you.
---

FingerSCAN DecedentID
FingerSCAN DecedentID was designed and developed specifically for Coroners and Medical Examiners. This mobile application runs on various Android smartphones and tablets and works with the Integrated Biometrics Watson Mini fingerprint scanner. This solution is sold exclusively through WoVo Identity Solutions.
USE DISCOUNT CODE  coronertalk and save $50 .  This is limited time spring 2017
---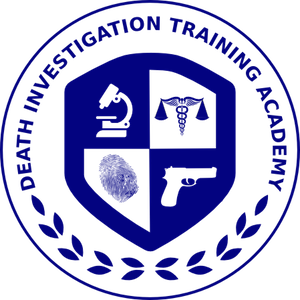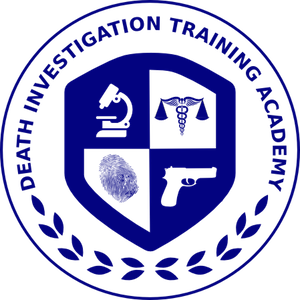 Death Investigation Training Academy  has one goal; to provide the highest quality training using the most modern methods and technology. Death Investigation is all we do !  Many training agencies are well rounded and can fulfill the training needs in nearly every category of public policing and investigation.  At DITA we concentrate on death investigation and everything surrounding those investigations.  By becoming hyper-focused in this field we are better able to provide  intense and  specific training you and your investigators need.
---

coroner,police training, darren dake,sheriff,deputy,coroner association,murder scenes,auto fatalities,csi,first responders,autoerotic fatalities,become a coroner,forensic science crime scene investigation,forensic science crime,scene investigator,forensic training,forensics training,how to be a crime scene investigator,how to become a death investigator,how to become a medical examiner,how to become a medical examiner investigator,medical examiner investigator training,medical investigator training,medicolegal death,medicolegal death investigator training,murder scenes,pictures of murder scenes,murder,real murder crime scenes,traffic deaths,traffic fatalities,what does it take to be a coroner,what does it take to be a criminal investigator,firefighter,fire training,firefighter training,autoerotic fatalities,become a coroner,coroner information,crime scene clean up training,crime scene cleaning training,crime scene cleanup training,crime scene investigation,crime scene investigation classes,crime scene investigator courses,crime scene investigator school,crime scene jobs,crime scene photography,crime scene photography training,crime scene technician,crime scene technician training,crime scene training,criminal investigation,criminal investigator,criminal justice,criminal justice forensic science,criminal justice forensics,criminal scene investigation,death crime scenes,death investigation training,death investigator training,death investigators,forensic death investigator,forensic investigator,forensic photography, crime scene clean up,crime scene bio-hazard, using plants in criminal investigation,forensic botany,dr.jane bock, lee and karen dickson,Dr. Fahmy Malak