Podcast: Play in new window | Download | Embed
Subscribe: Apple Podcasts | Android | RSS | More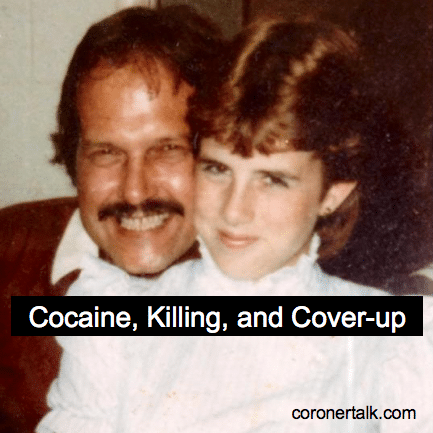 The question in this series is whether law enforcement ignored certain facts because it did not fit a pre-textual narrative or were simply instructed to look the other way resulting in  known facts and evidence never being considered. All this goes into the question of cocaine, killing, and coverup.
This Episode
In this episode I break down the facts of the case as reported by the police, medical examiner and witnesses.  I cover the known and undisputed facts and start to point out some discrepancies with the investigation.  As we progress through this series it will up to you to decide if a cover-up occurred or was it just bad police work, or did Dennis Flowers actually commit these crimes.
Facts of case as reported by the UPI in 1984
Pharmacist Lee Dickson, 33, was found shot to death in his garage Thursday and his wife Karen was found dead in a chair where she had been tied. Their unharmed 2-year-old son let police into the house. Police did not know if the boy saw his parents killed. He was taken in by a Fayetteville police officer and his wife.
Using dogs and an airplane, authorities tracked the 42-year-old suspect Thursday as he broke into two homes, demanding to use the telephone.Residents said the man called an attorney and said he had killed two people. He also threatened to kill himself, they said. At a home near Goshen, the man also asked for a drink of water then injected a substance into his arm, the residents said. Police said the man has a criminal record and a history of drug abuse. He has also been an outpatient at the Charter Vista Hospital in Fayetteville, a private hospital for mental illness and drug and alcohol problems. Security was tightened at the hospital Thursday night and early today and the grounds and nearby woods were searched for the suspect.
Prosecuting Attorney Kim Smith received a tip early Thursday to check the Dickson home and the Consumers Pharmacy where Dickson had been manager, police said, but they would not identify the caller. Dickson had lost his job Tuesday after the disappearance of some drugs, police said. A car belonging to the Dicksons was found abandoned in a ditch at Goshen, and a .44 Magnum pistol was left in the car. Police said they did not know if the pistol was used to kill the Dicksons. The man was also suspected of burglarizing a house in Fayetteville after leaving Goshen, taking weapons and money, police said.
Reality
As with most media reports the facts as reported above are mostly wrong. Wrong facts, either because they made up "facts" to fill in what they did not have, (most likely) or that police told them the wrong information.
What is known as fact is that Lee and Karen Dickson was murdered in their home on March 22, 1984. Within hours the police focused on one man as the killer – Dennis Ray Flowers.  The reason for the police's focus is not clear in their reporting as we will point out in the weeks to come.  What is clear, is the police focused on Flowers and excluded any and all evidence that would point to another suspect.  Including loosing or destroying  certain evidence that did not fit a pre-determined time line and narrative.
Disclaimer
I am a law enforcement officer. I believe strongly that most police officers do their job in the best way possible. Given the current anti-police  climate of America today, I do not wish to have this series be seen as another anti-police story, 1984 was a very long time ago.   I also know however, that pressure from above (certainly if corrupt)  can be applied to modify or change facts in a case.
This series will point out facts known to investigators and reported in certain documents and reports, yet either never acted on, ignored, or changed in subsequent reports.  The decision as to whether anything was done wrong will be yours – I will simply point out the facts and non-facts as reported.
---


---
Save big on online training using discount code  spring17  Click on the savings banner to see current online course options.
---
Help us learn more about our community.
Take this short 10 question survey to help  us tailor our podcast and training for you.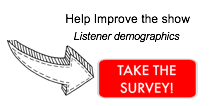 ---
FingerSCAN DecedentID
FingerSCAN DecedentID was designed and developed specifically for Coroners and Medical Examiners. This mobile application runs on various Android smartphones and tablets and works with the Integrated Biometrics Watson Mini fingerprint scanner. This solution is sold exclusively through WoVo Identity Solutions.
USE DISCOUNT CODE  coronertalk and save $50 .  This is limited time spring 2017
---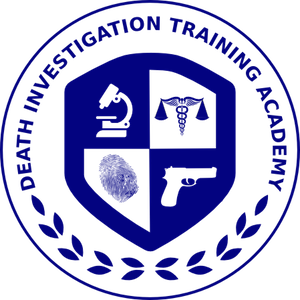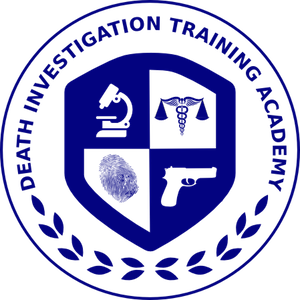 Death Investigation Training Academy  has one goal; to provide the highest quality training using the most modern methods and technology. Death Investigation is all we do !  Many training agencies are well rounded and can fulfill the training needs in nearly every category of public policing and investigation.  At DITA we concentrate on death investigation and everything surrounding those investigations.  By becoming hyper-focused in this field we are better able to provide  intense and  specific training you and your investigators need.
---
coroner,police training, darren dake,sheriff,deputy,coroner association,murder scenes,auto fatalities,csi,first responders,autoerotic fatalities,become a coroner,forensic science crime scene investigation,forensic science crime,scene investigator,forensic training,forensics training,how to be a crime scene investigator,how to become a death investigator,how to become a medical examiner,how to become a medical examiner investigator,medical examiner investigator training,medical investigator training,medicolegal death,medicolegal death investigator training,murder scenes,pictures of murder scenes,murder,real murder crime scenes,traffic deaths,traffic fatalities,what does it take to be a coroner,what does it take to be a criminal investigator,firefighter,fire training,firefighter training,autoerotic fatalities,become a coroner,coroner information,crime scene clean up training,crime scene cleaning training,crime scene cleanup training,crime scene investigation,crime scene investigation classes,crime scene investigator courses,crime scene investigator school,crime scene jobs,crime scene photography,crime scene photography training,crime scene technician,crime scene technician training,crime scene training,criminal investigation,criminal investigator,criminal justice,criminal justice forensic science,criminal justice forensics,criminal scene investigation,death crime scenes,death investigation training,death investigator training,death investigators,forensic death investigator,forensic investigator,forensic photography, crime scene clean up,crime scene bio-hazard, using plants in criminal investigation,forensic botany,dr.jane bock, lee and karen dickson