Several courses are offered through Coroner Talk™ and instructed by Darren Dake.  An overview of Darren's bio and qualifications can be found HERE  This page is a listing of the most popular training topics with a brief description.  To learn more about other topics and workshops contact us directly.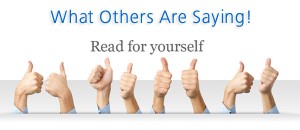 List of Courses With Descriptions 

Understanding and Interpreting a Death Scene 
This course is an 8 hour overview of  crime scenes involving  death. If a patrol officer or investigator can understand and process a death scene, nearly every other crime scene will be worked the same. This course covers information gathered from initial call, initial arrival, scene security, legal aspects of securing the scene, cause and manner, co-operation with other agencies,  child death, collecting and preserving evidence, scene photography and sketching, body wound diagraming, overview of time of death determination, and a facilitated discussion of actual crime scene photos using what has been discussed in real cases.
Each participate will receive handouts and useful forms to take with them. This course  is Missouri P.O.S.T , ABMDI, and ACFEI certified in continuing education hours of 1 Legal – 4 Technical – 3 Skill Development. 
Investigating Suicide and Self-Harm Death  
This course is an advanced course in the investigation of suicide and self harm death. The course is specifically designed for patrol officers and investigators who have the duties of responding to and/ or investigating death.
The course assumes the students basic understanding of a crime scene and basic evidence collection methods. It goes beyond the preliminary death scene and targets what suicide deaths are and what they are not. It also gives insight into the mental aspect of suicide and self harm behaviors. Participants will learn how to evaluate a scene, obtain evidence specific to making a determination of suicide, as well as how to properly document the scene and obtain vital victim history information and family statements.
Specific causes of suicide deaths covered are self inflicted gun shot wounds, hanging and asphyxia deaths, drug overdose, Helium inhalation deaths, planned and assisted suicides, chemical suicides, and how to interpret and investigate and autoerotic fatality.
Students will learn the best practices and standards of investigating suicides and self-harm deaths. This course is not intended to set department policy, but rather focuses in on generally approved methods of criminal investigations as it applies to a death scene involving the possibility of suicide and self-harm.
Each participant will receive a manual designed to be used as a reference guide when assigned to this type of death. Each manual contains all information covered in the course as well as important forms and diagrams that can be used during the investigation.
This course  is Missouri P.O.S.T , ABMDI, and ACFEI certified in continuing education of 8  hours
 
Interview and Interrogation 
This course is specifically designed with police officers, investigators, and coroners in mind. Gathering information from potential witnesses, family, and medical staff is vital in police and coroner investigations. Most law enforcement officers get a small amount of this training in basic academy and then learn as they go from actual case work. This on-the-job approach does refine skills, but if the skills are flawed or underdeveloped to begin with, the flaws just get worse.
Another vital area of communication is the suspect interrogation. A successful interrogation must be well planned, and investigator attitudes must be right from the start. Suspects will shut down and lawyer up fast when they are disrespected or frightened.
This course will systematically walk the student through the process of gathering vital information from anyone who may have knowledge. Areas specifically covered are; the unique approach to take with family, interviewing children, conducting an area canvass, gaining vital medical information, and talking with victims of sexual assaults.
The suspect interrogation portion will teach students how to get confessions. What approach to use and how to plan your interrogation. A portion of this course will focus directly on gaining confessions from sexual abuse and molestation offenders.
The information and techniques taught in this course are not theories but actual steps successfully being used by hundreds of investigators across the country; and has been successfully used by the instructor for over 20 years.
This course qualifies for 16 – Technical hours of Missouri POST continuing education credits.
Introduction to Serial Murder
This course is  a 4 hour introduction to  serial murder. The course details what constitutes a serial murder and what to document when faced with a possible serial murder in your area. The course discusses;  types of serial killers, characteristics of serial killers, male v. female killers, and the main reasons why they kill.  Investigative techniques and scene preservation will also be covered.
Each participate will receive a workbook with notes and handouts. This course is Missouri P.O.S.T certified in continuing education hours of 4-Technical.   
Death Notification – Practical Guidelines
Notifying someone that a friend or loved one has died can be traumatic for both the recipient of the news, as well as the professional delivering it.   The moment the family member is told will stand out in their memory for a lifetime. It is extremely important than the professional delivering the debilitating  news does it right, not only for the well being of the grieving family, but also for the PR results that could occur if we do it wrong.   This 2 hour course covers the technics of best practice, interpersonal human relationships, and the legal aspects of the notification.
This course is Missouri P.O.S.T, ABMDI, and ACFEI  certified in continuing education credits of 1-Interpersonal 1-Skill
Forensic Entomology – An investigators field guide

  
 This 4 hour course focuses on the study of forensic entomology and the decomposition process where insects play a role.  The course is designed to give the investigator a working knowledge of the insect process, collecting and preserving insect evidence, guide to setting up an evidence collection kit, scene management, and terminology used in forensic entomology. 
Each participate will receive handouts and notes. This course is Missouri P.O.S.T, ABMDI, and ACFEI  certified in continuing education hours of  4-Technical 
Auto-Erotic Fatalities  
Autoerotic fatalities are deaths that occur during sexual activity when an action, chemical, device or prop that is being employed to enhance physical or psychological stimulation causes  death. These deaths may be accidental, natural or homicidal and occur in connection with consensual acts, criminal sexual assaults, or autoerotic acts. This 3 hour course is designed to give the patrol officer and investigator the basic knowledge of recognizing a death  due to auto-erotic activity  v. suicide.  The course covers the psychology of auto-erotic activity, who is most susceptible, what the scene looks like, and interviewing family members. Properly interpreting this scenes is critical for many reasons.
This course is Missouri P.O.S.T, ABMDI, and ACFEI  certified in continuing education hours of  3-Technical 
Responding to Chemical Suicides
This 2 hour course is designed to introduce the first responding officers, medicologal investigators,  and EMS personnel to the dangers of chemical suicides. This course explains what they are and how the decedent carries out this form of suicide. The course also covers what warning signs to observe and the actions you must take to protect yourself and others in the area.
This course is Missouri P.O.S.T, ABMDI, and ACFEI  certified in continuing education hours of  2-Technical
Cutting and Stabbing Injuries 
This course is designed to introduce the student to the forensic importance of stabbing and cutting injuries. This course will describe what these wounds are and how they are made. It will also explore each type of wound's forensic importance to an investigation. This course includes photographs and injury types from actual cases and will assist the student in better understanding how these wounds are made and how best to document them in forensic charting and reporting.
This course is Missouri P.O.S.T, ABMDI, and ACFEI  certified in continuing education hours of  1.5 -Technical 
 

Gun 

Shot Injury Investigation 
As injuries due to firearms are common in most areas of the United States, skill in the interpretation of these injuries is vitally important for the practitioner of death and injury investigation.This course will examine the forensic importance of gun shot injuries and will lead the investigator through proper identification and interpretation of gun shot injuries. Areas covered are; the characteristics of gun shot wounds, distance of fire indicators, wound assessment, and proper documentation.
This course is Missouri P.O.S.T, ABMDI, and ACFEI  certified in continuing education hours of  1.5 -Technical 
External Body Exam and Documentation  
This course is designed to lead the medicolegal and police investigator through the proper understanding and practice of an external body exam of an decedent. An initial exam while still on scene is imperative for the overall determination of cause and manner as well as collecting time sensitive facts and evidence.This course details the process of a proper exam, who is responsible for conducting the exam, properly documenting the exam, and preparing the final case summary
This course is Missouri P.O.S.T, ABMDI, and ACFEI  certified in continuing education hours of 1 – Technical
Medicolegal Scene Assessment and Documentation 
This 4 hour course will walk the medicolegal or law enforcement investigator through the proper steps of the medicolegal process.  This course combines the wound assessment  and gun shot injury courses as well as the external body exam course. This presentation covers with the systematic approach of assessing and documenting the most important piece of evidence at a death scene; the body. The investigator will learn the proper steps to follow when processing a body, the legal jurisdiction of the body, and how to properly document the information and evidence locate. The course also offers guidance in obtaining critical witness and family statements and the need to obtain medical records for the task of determining cause and manner of death.
This course is Missouri P.O.S.T, ABMDI, ACFEI  certified in continuing education hours of 4-Technical
Understanding and Dealing with Conflict Between Peers 
Not all conflict is bad. Darren helps organizations understand the difference between productive conflict v. non-productive, when to step in and when to let it go. Further, he will take your organization through a step by step process of recognizing, interpreting and dealing with conflict from the first sign of discontent.  This course is designed in a four hour format. 
Task and Time Management:
Being successful today, however you define it, is based largely on your ability to organize tasks and  master the 24 hour clock. You are pulled in many directions but still have priorities that should not get out of balance; God, self, family, and organization. Get those out-of-order and pulling for the same hour of the day and failure is lurking close by. Darren will show your organization how to find proper balance and make every minute count for something. You will be more productive than you ever thought possible.  This course is designed in a 2 hour format.
EMS Response to Crime Scene
This 2 hour course is designed to assist EMS personal: paramedics and first responders;  the technics, skills, and cautions necessary to conduct life saving procedures,  but not interrupt criminal evidence.  The course focuses on preserving a crime scene, proper approach, observations, dying declaration, witness chatter, and scene documentation. 
The first responsibility of all EMS personnel is to preserve life.  Once it is evident that option no longer exists, the priority  of the patient turns to getting answers as to how and why they died. It is imperative that all EMS personnel take a role in getting those answers, Being among the first on a crime scene the information observed and gathered  can be extremely valuable in getting those answers.
---
* Fees and Expectations *
* Missouri Agencies Contact Directly for  in State Fees *
Darren will travel to your location to deliver training on the above subjects. Retaining parties are responsible for providing adequate training facilities including a classroom, projector, room for practical exercises (indoors and outdoors) and major equipment required (cameras, alternate light source, etc…).
Travel expenses will be reimbursed – (unless airfare, airfare will be paid and arranged by retaining party in advance of the conference) –  and mode of travel will be at the discretion of Darren Dake. Scheduling retainer will be paid in advance at time of confirmation. Training hours will be paid at event the day of the training, minus retainer fee.   Please see Contract for Services for more information.
Accommodations will be provided by the retaining agency at the equivalent of a 'Hampton Inn', 'Hyatt' or 'Hilton' hotel. Any accommodations deemed unsuitable will be changed immediately at the expense of the retaining agency. Prior acceptance  is suggested.
Students will receive a certificate after successful completion of their respective course.
Please contact directly for further information, including course outlines and available dates.
Please contact me to discuss your training needs and how we best can put a package together. 
* Organizations needing special considerations or terms please contact directly to work through the details.